Technical Account Manager – Home Based – £40-50,000 DOE
Responsible for the management of allocated clients and UK distributors
Are you looking at stepping out of the lab to jumping in your car to visit clients & distributors of cosmetic ingredients?
Joining this leading independent global cosmetic ingredient company, you will be responsible for the management of allocated clients and UK distributors.
With your technical degree (Chemistry/Science) and previous experience at the bench you will develop and grow new and existing business.  Your working knowledge and passion of raw materials will be vital for you to sell solutions and negotiate the best possible deals. 
As the technical account manager, you be the point of contact for any technical, formulation, commercial and regulatory questions from clients and distributors. You will network and look for opportunities at national and international industry exhibitions, seminars and summits.
You will plan your own time and visits, maximising opportunities including some UK and International overnight stays.
If you want to use your working knowledge and passion to increase new business apply today.
(Ref AE1129).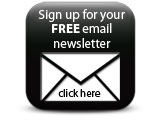 Email your CV to ae@arthuredward.co.uk or contact:
Heidi Bannister 01183 778 393 / 07747 792 272 / heidib@arthuredward.co.uk
Ana Filipa Calado 07792 958 152 / filic@arthuredward.co.uk
Melissa Shifrin 07803 504 100 / mels@arthuredward.co.uk
Holly Stanley 07384 256 771 / hollys@arthuredward.co.uk
Ben Ford 07710 392 825 / benf@arthuredward.co.uk
Christina Krajewski 07342 883 457 / christinak@arthuredward.co.uk
Joseph Bannister 07546 435 243 / joeb@arthuredward.co.uk
Featured Companies