Testing hair care and hair styling products
For thousands of years, healthy and strong hair is that important for men and women. How can you make hair grow faster, longer and stronger? We have the answers:
Efficacy – Compatibility – Claim Support
Institut Dr. Schrader Creachem GmbH offers full-service, independent research, and testing on hair for more than 40 years.
At our salon we focus on testing with subjects. We are specialists for testing antidandruff and hair growth products. Our stuff is fully trained in dandruff and scalp grading. Moreover, half-head test, user tests, and home use tests are standard tests for our well trained hair dressers. All types of application studies may be performed together with dermatological and / or ophthalmological monitoring.
At our full-air-conditioned laboratories we measure tensile strength, combability, volume, suppleness, diameter, UV and heat protection, luster / gloss, curl-retention, hair dyes, permanent wave, hair bleaching, anti dandruff, hair growth, and many more.
For efficacy testing and claim support, we check:
Shampoo (Care, Volume, Anti-Frizz / Smoothing, Flat Hair, Repair, Gloss / Shine, Colour, Colour Preserve, Fine Hair, Curly Hair, Restore, Anti Sebum, Anti Dandruff, UV Protection, Anti Breakage, Moisturising)
Conditioner, Conditioner Spray
Balm, Hair Tip Cream, Hair Oil
Hair Tonic, Hair Lotion
Dry Shampoo
Hair Gel, Hair Wax, Mousse, Hair Spray, Hair Lacquer
Hair Dyes
Eyebrow and Eyelid Dyes
Bleaching Products
Permanent Wave Products
Anti Dandruff Products
Hair Growth Products
Mascara
Whatever you need: CALL US!
All tests include statistical analysis. That's understood.
Learn more about Testing on Hair Care at Institute Dr. Schrader here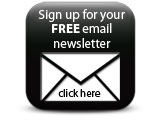 Find more about Institute Dr. Schrader, here.
Companies