Tetrapure - ANTIFUNGAL
from Sabinsa Europe GmbH
Tetrapure® - ANTIFUNGAL
from Sabinsa Europe GmbH
Tetrapure® is Tetrahydrocurcumin 99% (1, 7-Bis(4-hydroxy-3-methoxyphenyl)-3,5-heptanedione)
Tetrahydrocurcumin is reported to exhibit many of the same physiological and pharmacological actions as Curcumin, in some systems better as research reveals that it is the major metabolite of Curcumin.
Tetrapure® is used for the treatment of superficial and cutaneous mycoses. A mycosis (plural - mycoses) is a fungal infection of humans and animals.

Tetrapure® is tested and found to be significantly effective against
Trichophyton rubrum
Microsporum gypseum
Epidermophyton flocossum
Malassezia furfur
Candida albicans
Test I
Activity of Tetrapure® on Trichophyton rubrum, Microsporum gypseum & Epidermophyton flocossum

DMSO – Dimethyl sulfoxide
SDA - Sabourauds Dextrose Agar
It is observed that TetraPure® inhibited the growth of all the three organisms in the tested concentrations.
Test II
Activity of TetraPure® against Malassezia furfur (MF) – Agar Dilution Method (Sabourauds Dextrose Agar with an overlay of coconut oil)

It is observed that TetraPure® inhibited the growth of Malassezia furfur at all tested concentrations
INCI Name : Tetrahydrodiferuloylmethane
Dermal Irritation : Non-irritant
Repeated Insult Patch Test : Did not induce skin sensitization
Use
Tetrapure® is suggested to be used at a concentration of 0.1% - 0.5% w/w in formulations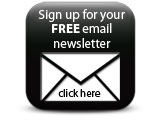 TetraPure ® can be used in cream, shampoo, ointment, lotion, spray, or powder form to relieve skin discomforts that arise from fungal infections.
TetraPure® can be used in all ranges of healthcare and cosmetic products for maintaining healthy skin, hair and nails.
Featured Companies