The Perfume Shop launches personalised wedding fragrance service
The new Wedding Service invites engaged couples to choose a fragrance ahead of their big day
The Perfume Shop has introduced its new Wedding Service, offering happy couples consultations to pick a fragrance for their big day.
Those taking part are invited to learn about scent pairings and receive 10% off their chosen perfume.
Meanwhile, the brides and grooms-to-be can opt for perfumes engraved with their names and the date.
"Choosing a new perfume for your big day is an important part of the wedding experience," said Cathy Newman, The Perfume Shop's Marketing and Customer Experience Director.
"We are delighted to offer this new service to help guide people through the experience to find a special perfume that will always remind them of their wedding day."
Customers can book a slot through their local store and will be given the chance to buy discounted travalos - travel fragrance dispensers - filled with their favourite scent.
Read Cosmetics Business' report on the growing wedding fragrance market here.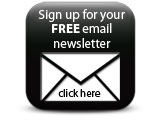 Companies