Treat yourself with Holistic Silk's latest products
Shortlisted for this years Pure Beauty Awards 2019
View our Pure Silk range here.
"I can't sleep without it. Most other eye masks give you weird lines and freaky dents in your face but this one doesn't. If I forget to pack it, I know it's going to be a bad trip!"- Lisa Eldridge
Our Story
Holistic Silk is a niche English brand with a global presence and has remained, since its inception, a London and Cornwall based family run enterprise, driven by its original founder and creative heart Joanna Weakley. All Holistic Silk products are designed, tested, developed and refined in house by Joanna and her team.
Timeless, classic and elegant, Holistic Silk fuse expertise in textiles and alternative health with ergonomic design, luxury craftsmanship and proven remedies to create a distinct range of products that deliver health, lifestyle and beauty benefits beyond their simple function. Some of which not only help you to feel and sleep well, but make a ten minute break seem like an hour.
Joanna created Holistic Silk as an antidote to the fast pace and pressure of modern life. After having observed the negative effects that stress, overwork and air travel can have on our minds, bodies and sleep and finding a lack of beautiful supportive products available to combat this, she discovered for herself how effective and transformative alternative health, Chinese medicine and good sleep can be. These principles are rooted at the very core of Holistic Silk.
Our Heroes
"HS has the awesome aim of imbuing the harassed traveller with a zen like serenity, that will make queues, traffic control strikes and the like seem mere flea bites in the face of eternity" - The Times T2
.
Proud to be home to the world's best Eye Mask, which unlike others is over sized, non-padded, filled with natural Lavender and features a unique tie once for a perfect fit ribbon fastening to ensure it totally blocks out all light, as any sleep mask should. Our Pure Silk Eye Mask offers the additional benefits of preventing skin creasing and damage whilst keeping the dermis hydrated.
Exquisitely designed Pure Mulberry Silk Pillowcases to protect, nourish and soothe skin and every strand of your hair as you sleep. And Pure Silk Scrunchies designed to be stylish and to avoid hair creases and kinks.
"We recommend Holistic Silk Pillowcases (and so do women who've tried them out for us). They are definitely worth investing in if you suffer from night-time "creases" caused by a regular pillow."- The Ultimate Natural Beauty Bible
View our entire range here.
Other hero's in the range include the Lavender Eye Pillow which has been silencing mind chatter and inducing sleep for the last twenty years and stylish Massaging Slippers to improve circulation and soothe aching legs and feet, perfect for any traveller or office worker.
"Reach for a lavender-filled eye pillow to induce sleep. It works! The next thing you are aware of is the alarm clock going off." - Vogue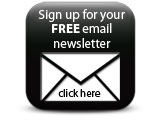 View our Lookbook or shop at holisticsilk.com or instore at Harrods, Harvey Nichols and in Boutique stores and Luxury Spas worldwide.
Companies