Two Qu Puteh products withdrawn over mercury fears
Whitening Pro 9 and Whitening UV Block have been withdrawn from Brunei market
Qu Puteh, a popular cosmetics company in Malaysia and Brunei, has been ordered by the Brunei Health Ministry to recall two of its products.
The products in question are Qu Puteh Whitening Pro 9 and Qu Puteh Whitening UV Block. Both products are manufactured and distributed by Vida Beauty based in Ipoh, Perak. The ministry claimed that both products contain mercury, an ingredient prohibited in cosmetics as laid out in the Medicines (Cosmetic Products) Regulations 2007.
In a statement on the Ministry's website, it noted: "The Ministry has not issued any approval for the importation and/or Cosmetic Notification Acknowledgement Letter for the sale of the rest of the affected products. Following these findings, the products are not allowed to be imported and sold in Brunei Darussalam."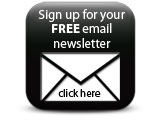 Members of the public involved in the retail of the products were reminded by the Ministry that contravening the regulations carries a fine of up to $8,000 or 6 months imprisonment. If a person is deemed to contribute to negligence that could endanger human life, the penalty increases to $16,000 and 12 months' imprisonment.
Companies