US beauty coalition seeks cosmetology licence reforms
The Future of the Beauty Industry Coalition is calling for consistency across states regarding number of hours required to gain a cosmetology licence
A coalition has been formed by US leaders in the professional beauty industry seeking to standardise the hours required of salon therapists and stylists to gain licences across states.
The Future of the Beauty Industry Coalition (FBIC) is calling for reforms to the number of hours required for licensure with the goal of standardising at 1,000 hours in all states.
Currently, the cosmetology lincensure model is not the same across the US.
Those working in New York, for example, are required to complete a 1,000-hour approved course of study, while those in Florida must complete 1,200 school hours in a cosmetology programme.
In Alabama, this number increases to 1,500 hours to become a cosmetologist, although much less to become a hair stylist or manicurist.
The FBIC hopes to streamline industry standards in order to create flexibility, lower barriers to entry, decrease student loan debt and protect consumers against the deregulation of licensed beauty professionals.
The coalition stated that independent research it has carried out shows that increased licensing hours do not correlate to increased exam passing rates or higher pay grades.
Professional Beauty Association Executive Director and FBIC board member Steve Sleeper said: "The FBIC is working with state governments to enact common sense reforms to the cosmetology occupational licensing process.
"Ultimately, our work will positively impact the licensing process and support our salon owners who have a high demand for new licensed stylists. Industry-guided reform, focused on a national standard for cosmetology licensing, is the best way to support our future licensed salon professionals, while at the same time creating more employment opportunities."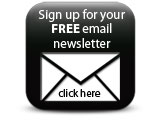 Members of the FBIC include those from Empire Education Group, BlueCo Brands, the Professional Beauty Association and The International SalonSpa Business Network.
Companies