Ukraine moves closer to animal testing ban for cosmetics
The country aims to bring ingredients testing in line with EU legislation
The Ukrainian Ministry of Health is hoping to bring the country's laws on animal testing for cosmetics into line with European Union legislation, while also restricting many more ingredients than are currently used.
Currently, Ukraine bans only around 400 substances for use in cosmetics but coming into line with EU regulation will increase this to 1,383.
To lessen problems for manufacturers the legislation will allow for an 18-month transition period and once completed, should allow Ukraine to market its products across the EU more easily.
"The new standards are a guarantee of quality and safety," said a statement issued by the Ministry.
"The idea that something is 'high quality because it's from Europe' will lose its relevance, because the requirements for cosmetics in our country and the EU will be the same."
The list of prohibited ingredients will be three times bigger, said the Ministry, and the testing of cosmetics on animals will also be banned.
"Companies that already have the capacity to apply the new standards will easily transition to new conditions," it said.
"For others, a transition period of 18 months is foreseen.
"This will allow the adoption of new methodologies and streamline processes without financial risks for companies and unfair competition."
The new technical regulation for cosmetic products is one of the steps taken by Ukraine to fulfil the conditions of the Ukraine–European Union Association Agreement laid out between the two countries in 2014.
This commits Ukraine to gradually conform to EU technical and consumer standards in return for political and financial support, access to research and preferential access to EU markets. Ukraine aims to become a full EU member by around 2025.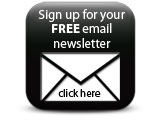 To find out the latest on new EU regulations and how to enter new markets, register to attend the 2019 Cosmetics Business Regulatory Summit today.