Unilever chooses unified headquarters in Netherlands over UK legal base
The owner of Dove, REN and Dermalogica has revealed plans to move its legal base to Rotterdam, amid Brexit speculation
Unilever has announced it will become a single entity based in the Netherlands going forwards.
The consumer goods giant has previously operated as two legal entities, an N.V. and PLC, based both in the Netherlands and UK.
However, it now plans to move forward as a Dutch company primarily because the shares in N.V. account for approximately 55% of the group's combined ordinary share capital, and trade with greater liquidity than PLC shares.
Unilever said its 7,300 UK and 3,100 Netherlands employees would not be affected by the changes.
In a video statement, Marijn Dekkers, Chairman of Unilever, said: "The Board's review showed that by moving to a single holding company with a single share class, Unilever would have greater strategic flexibility to undertake equity-settled acquisitions and demergers.
"And while I should stress that neither care currently planned, I hope you agree the the Board is right to improve the company's future optionality."
Unilever, the parent company of Dove, Lynx and Dermalogica, plans to continue operating its Food & Refreshments business from its Rotterdam base, while the Beauty & Personal Care and Home Care headquarters will be in London.
Dekkers added: "In this highly dynamic and increasingly competitive industry, Unilever must constantly evolve to ensure it is best positioned to drive its performance and create long-term shareholder value.
"Our decision to simplify the group's structure helps us achieve this as we continue our transformation into a simpler, a more agile and a more focused business."
Brexit implications
Speculation is circulating whether Brexit has played a role in Unilever's latest decision.
The Financial Times reported that Unilever's announcement was "carefully co-ordinated with Number 10".
However, critics of the plan to leave the EU may view the strategy as a sign of loss of confidence in Great Britain.
Dr Carmen Stoian, an International Business lecturer from the University of Kent, said: "Unilever's decision to consolidate its operations and to move its headquarters from London to Rotterdam is one of the latest corporate moves that questions the impact of Brexit on the UK economy.
"The key issue here is that the link between this move and Brexit is more subtle than anti-Brexit campaigners may claim.
"Indeed, Paul Polman, the company's CEO, has said that the move was based on 'technical reasons'.
"He added: 'This is not about Brexit' and 'both countries are attractive from an investment point of view'. From an organisational point of view, the dual–headed structure that Unilever has enjoyed in the past is rather rare and has several limitations. Hence, the consolidation of its headquarters in Rotterdam makes business sense.
"However, the move is driven by both push and pull factors, amongst which political factors cannot be neglected. Since the British vote in the EU referendum in June 2016, governments, local authorities and business networks in various European countries have worked hard to improve the investment climate in their markets in order to attract multinationals headquartered in London that may be wary of Brexit.
"Berlin authorities have tried hard to entice tech companies from London to relocate. French authorities have simplified the banking legislation in order to make it easier for multinationals to set up businesses.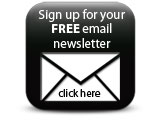 "All in all, the impact of Brexit may be felt in the future not only as a result of what happens in the UK, but also as a result of the strong determination of governments of EU countries to make their markets more attractive and the new destination for foreign direct investment from multinationals based in the UK."
Companies