Unilever 'extremely concerned' by porn website adverts run by Dollar Shave Club
The beauty conglomerate said it was not aware of the campaign that ran on the site earlier this year
Image: via Instagram @dsc_uk
Unilever has vowed that no more of its brands will advertise on porn websites after concerns were raised that one of its personal care brands was found to be marketing on Pornhub.
The advert in question was from subscription shaving brand Dollar Shave Club and reportedly read: 'If you use our bathroom products you won't have to visit this site as much', according to The Sunday Times.
Unilever said the brand retains "operational independence" for its marketing campaigns but it was "extremely concerned" about the content.
"Dollar Shave Club ran a limited-time campaign on Pornhub earlier this year, which is no longer live," the personal care giant stated.
"At the time, Unilever was not aware of the campaign."
"This type of content is deeply troubling, and we will ensure that none of our brand advertise on Pornhub again, or on any other porn website.
"Dollar Shave Club has also confirmed that they will not advertise on Pornhub again, or on any other porn websites."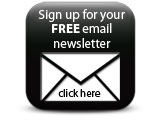 Kraft Heinz, which owns Philadelphia and Marmite, also came under fire in The Sunday Times report for advertising on the site.
Companies