Unilever makes history on first day of trading as one company
The cosmetics maker has begun trading as a single entity, while keeping listings on the Amsterdam, London and New York stock exchanges
Unilever has made history by trading as one company for the first time, marking a major milestone for the firm.
Following the completion of its unification plan, the personal care maker will now trade as one market capitalisation, while maintaining its listings on the Amsterdam, London and New York stock exchanges.
The REN owner announced in June it would abandon its Anglo-Dutch headquarters and permanently move operations to the UK.
It's a decision which received fierce backing from shareholders with more than 99% of Dutch and British investors voting in favour of the relocation.
The Simple skin care owner said the move would give its robust business structure more flexibility when conducting acquisitions and selling assets.
"This is an important day for Unilever and we would like to thank our shareholders for their strong support of our unification proposals, which give us greater flexibility for strategic portfolio change, remove complexity and further improve governance," said Unilever's Chairman Nils Andersen.
In 2018, Unilever failed to garner backing to move its legal base to Rotterdam, the Netherlands, the site for its Dutch headquarters, amid speculations over Brexit.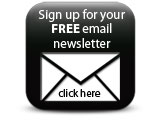 Critics of the Uk's exit from the EU determined the strategy as a loss of confidence in Great Britain, forcing Unilever to abandon the move.
---
---
Companies