Unilever makes second attempt to merge British and Dutch divisions
The personal care heavyweight is backing the UK economy with plans to move operations to London
Personal care conglomerate Unilever is preparing to abandon its Anglo-Dutch headquarters and permanently move its base to London, UK.
The decision to change the company's legal structure would make it easier to carry out acquisitions or sell-offs, and offer "significant benefits".
According to a statement, Unilever will continue to have a listing in Amsterdam so its Dutch shareholders can continue to trade as they have done before.
"The Covid-19 pandemic will create a business environment in which having as much flexibility and responsiveness as possible will be critically important," said the owner of Murad, Hourglass and Dermalogica.
Nils Andersen, Unilever's Chairman, added: "Unilever's board believes that unifying the company's legal structure will create greater strategic flexibility, remove complexity and further improve governance.
"We remain committed to The Netherlands and the UK, and there will be no change to Unilever's footprint in either country as a result of the proposed change to Unilever's legal parent structure.
"We are confident that unification will help Unilever deliver its vision of driving superior long-term performance through its multiple stakeholder business model."
The announcement comes two years after Unilever attempted to relocate its operations to the Netherlands – a move that was scrapped due to lack of support from shareholders.
When Unilever's then Chairman Marijn Dekkers made a video statement, in the midst of Brexit negotiations, the firm came under fire from critics who said the plan showed a loss of confidence in the UK economy.
"The key issue here is that the link between this move and Brexit is more subtle than anti-Brexit campaigners may claim," wrote Dr Carmen Stoian, an International Business lecturer from the University of Kent when discussing the previous proposal.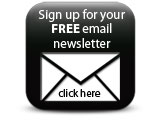 Unilever will need backing from half of shareholders in its Dutch division and 75% in the UK to get the go-ahead for the proposal, which it said it wants to do before the end of the year.
Companies