Unilever's Camay undergoes brand makeover
P&G recently sold body wash brand Camay to Unilever
The new designs for the Russian market
After welcoming bathroom products brand Camay into its portfolio at the beginning of this year, Unilever has taken steps to update the brand's image.
Enlisting the help of packaging design agency Why? Brand Design, Unilever has refreshed Camay's pack designs globally via a phased strategy. The new-look packs were first launched in Mexico, Russia and Egypt, and will soon roll-out in other European, African and Asian countries.
A luxury look and feel was on the agenda for Camay, which now features pearlised bottles with labels that feature the key ingredient inspirations that scent each product. The illustrated labels appear across the full range from bar soap to deodorant sticks to body wash. Hierarchy of communication has also been simplified, while new skus have been introduced to appeal to a wider market.
Marit Kievit, Senior Global Brand Director at Unilever, said "We worked with Why? Brand Design from the start. They conducted comprehensive audits of the competitive space within key markets including Russia, implemented the design globally and eventually oversaw the print production, physically going into markets to ensure consistency. This all-inclusive partnership proved invaluable to us."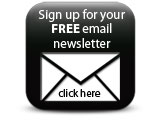 Unilever acquired the global rights to Camay from P&G at the beginning of this year for an undisclosed amount. At the same time, Unilever also bought out P&G's rights to the Zest brand outside of North America and the Caribbean, and its Talisman bar soap manufacturing facility in Mexico.
Companies