Unilever's UK shareholders back unification plan ending 90-year-old business structure
The personal care behemoth received more than 99% backing from its UK shareholders
Unilever's UK shareholders have backed plans to end the company's dual-headed structure in favour of a London-based entity.
More than 99% of shareholders who voted were in favour of the proposal, which only needed 75% backing to get the go-ahead.
The Dove owner expects to unify on 29 November, ending the business' 90 year British and Dutch hybrid structure.
Unilever said the new plans will allow the company to conduct quick acquisitions and sell assets quickly, while giving the robust business greater flexibility.
This will be key to carrying out Unilever's portfolio shift into the premium beauty sector.
The company has seen overwhelming support for the move since the announcement was first made in the summer.
Last month, Dutch shareholders backed the plans with more than 99% of investors voting in favour of the relocation.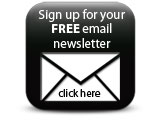 To complete the unification, Unilever will need approval at two UK High Court hearings set to take place in the coming weeks.
Companies