Univar opens Milan Technical Excellence Center for make-up and naturals
The company aims to develop trend-focused cosmetic ingredient solutions for the Italian beauty market
Univar, the global ingredients distributor, has opened a new Technical Excellence Center in Milan, Italy, in a bid to offer customers the latest solutions in beauty and personal care.
With a focus on natural ingredients and colour cosmetics, the new facility's proximity to local Italian customers and suppliers will allow Univar to develop more trend-focused ingredient solutions, according to the company.
Matthew Ottaway, Univar's Vice President of Focused Industries for EMEA, said: "The new facility in Milan positions valuable resources closer to the Italian beauty and personal care market, which is the world's largest producer of colour cosmetics.
"This is further evidence of Univar's commitment and willingness to be an inclusive solution for our customers and suppliers."
The new facility is an extension of Univar's center of expertise in Versailles, France, which opened in 2016 on the ISIPCA campus for post-graduate studies in perfume, cosmetics and food flavour formulation.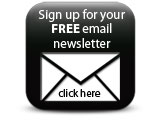 It is the latest expansion in Univar's ongoing mission to bring its technical support to the global beauty and personal care industry, where the company employs a range of experts to help companies solve their cosmetics formulation challenges.
Featured Companies