Vetroplas helps relaunch Elequra
Elequra, formerly Elethea, has relaunched its bio-designed skin care range with packaging supplied by Vetroplas.
The objective was to convey the brand's mission to provide cleverly engineered natural ingredients, and the products have a clean, elegant image using 30ml and 50ml glass bottles from Vetroplas' Kahlo range, sprayed matte white with minimalist black graphics.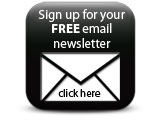 Aluminium pump and spray closures complete the look.
Companies