Vetroplas to exhibit at Packaging Innovations, Birmingham
Vetroplas provides luxury packaging solutions to the UK cosmetics and personal care markets, including many high profile brands. Known for its innovation and flexibility, Vetroplas will be showcasing a number of new products.
An enhanced range of glass diffusers from exclusive Italian partner, Eurovetrocap, is set to capitalise on this growing sector, whilst a new glass Make Up range has been specifically developed for more viscous formulations, such as foundation.
Vetroplas will be showcasing the new ESTubes made using an innovative in mould labelling process, providing scope for premium packaging with a range of finishes, creating strong shelf stand out.
New contemporary looking foam pump actuators from Albéa Alkmaar are user-friendly with improved ergonomics, able to dispense generous and consistent amounts of quality foam with a smooth action.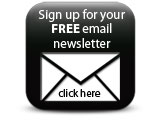 Visit stand G51 to find out more about these and other products available exclusively from Vetroplas.
Companies