Walgreens Boots Alliance acquires 40% stake in drugstore GuoDa
The retail pharmacy chain is a leader in the Chinese market
Walgreens Boots Alliance has made an agreement to acquire a 40% stake in Chinese retail pharmacy chain Sinopharm Holding Guoda Drugstores Co.
The deal involves a capital increase in GuoDa worth RMB2.767bn or approximately US$416m.
Executive Vice Chairman and CEO Stefano Pessina, said: "We are very pleased to become a strategic investor in GuoDa.
"It is China's leading pharmacy chain and we believe that we can positively contribute to its continued successful development with our global pharmacy expertise.
"We have had a presence in China for around ten years, initially through Alliance Boots, and we are excited about the opportunity to further invest in the country's fast growing retail pharmacy sector."
GuoDa is the retail pharmacy platform of state-owned China National Pharmaceutical Group Corporation, and was established in 2004, with headquarters in Shanghai.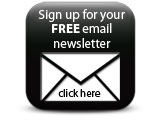 It operates more than 3,500 pharmacies across 70 cities and employs almost 20,000 people.
Companies