Walgreens appoints WPP to handle marketing and media
Hub offices will be created in Chicago, London and New York to support retail businesses and product brands
After a lengthy review process lasting almost a year, WPP has been appointed to handle all marketing and communications for Walgreens Boots Alliance.
The communications services group and a team of its agencies will look after Walgreens Boots Alliance's retail and wholesale businesses, as well as its health and beauty product brands.
The decision was made after a "thorough review process" which began in early 2016.
Offices will be set up in Chicago, London and New York housing 'Team WBA' to support the company's Walgreens, Boots and Alliance Healthcare businesses.
Walgreens Boots Alliance is the parent company of the Boots pharmacy chain in the UK and Walgreens in the US. It is also the owner of brands including Liz Earl, Soap & Glory and No7.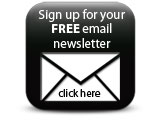 Stefano Pessina, Executive Vice Chairman and CEO, Walgreens Boots Alliance, said: "We have grown rapidly, so too have our marketing and communications needs, and this multi-dimensional model and new way of working will better support our vision for the company and future growth plans."
Companies