Wella reveals hair colouring habits of UK women
Women spend £138 a year on colouring hair at-home versus £156 in salon, new study finds
Wella Professionals, the Coty-owned professional hair brand, has released the findings of a new study, which reveals the hair colouring habits of UK women.
The report, A Statement Of Colour, took into consideration more than 1,000 women aged over 16.
It found that although the trend for DIY hair colouring is booming, it is not necessarily saving consumers money or time. Women spend £138 on colouring their hair at home, versus £156 in a salon, saving £18.
Meanwhile, women typically spend 1hr 19mins on colouring their own locks – without including time taken to read manuals or carry out washes or post-colour treatments – compared with visiting a salon for an average of two hours.
Analysing consumer satisfaction with DIY hair colouring, the study found that 76% of women do not think their own attempts live up to the same standard as a salon service.
Either way, consumers are colouring their hair on average once a month, either at home or in salon.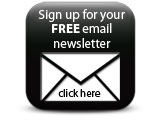 Jayson Gray, from the Wella Professionals Colour Club, said: "Hair is a great extension of our personality and there is so much we can do to show it off. Through the Wella Professionals colour product ranges and bespoke consultations, we can ensure we're providing the women of the UK with the best advice and professional treatments."
Companies