What high street slump? Superdrug prepares to open 70 new Brow & Lash bars
This will take its total bars up to 400 across the UK and Ireland by 2020
Amid the bleak high outlook for many retailers, Superdrug is soaring with plans to open 70 more Brow & Lash bars by 2020.
The service offers visiting customers professional brow and lash treatments including semi permanent lashes and brow tinting.
The retailer has opened 330 bars across the UK since 2012 and by 2020 the new openings will take its total to 400 locations.
In response to the high demand from consumers for affordable services, the retailer has also opened accompanying nail and Botox bars.
Jerry Walking, Superdrug's Sales Operations Director said: "The high street is changing and it's no longer enough to just offer customers a traditional retail experience.
"The expansion of our beauty services to more stores offers customers easy, affordable ways to get the latest looks and keeps beauty lovers on our high street, in our shopping centres and retail parks."
Earlier this month it was announced the UK high street has experienced a record number of closures.
The new services are set to open across Bangor, Biggleswade, Dover St James, Ipswich, Leicester, Taunton and Weymouth.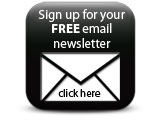 Companies