Why are home-grown labels thriving in China?
Chinese C&T companies are seeking investment and adopting aggressive marketing strategies
Chinese consumers' preference for foreign brands and the sparsity of internationally-recognised domestic names helps explain why some of the country's largest personal care product conglomerates have been eyeing foreign acquisitions.
For instance, Shanghai-based Fosun International purchased Israeli cosmetics maker Ahava this April (2016); while Shanghai Jahwa snapped up UK-based Mayborn Group, manufacturer and distributor of Tommee Tippee baby and child products the same month.
But many local companies have taken a more direct approach, rebranding their products to compete with multinationals. For example, Shanghai-based Huayin Commodity Co, owner of the long-running Bee and Flower brand, is building a large new plant making up to 15 million litres of shampoo per year, in the hope of grabbing more Chinese market share while boosting exports.
The company rebranded its packaging last year and sponsored pageants such as the China leg of Miss World. It is aiming at the lower and mid-tier of the Chinese personal care product market, aiming to challenge global giants Unilever and Procter & Gamble (P&G).
New ranges of Bee and Flower products are targeting health-minded consumers. Shampoos and body cleansing lotions containing natural ingredients, such as jasmine and pomegranate, and 'no chemicals' (the claim prominently stickered on bottles), will be on sale in the Chinese yuan renminbi RMB18 (US$2.76) to RMB24 ($3.68) price range per 150ml bottle on the company's official store, at online retailer Tmall.
This close attention to Chinese consumers' requirements may pay dividends: "Domestic brands can focus their efforts on solutions that are specific to Chinese consumers, skin-whitening for instance," explained Thibaud André, an analyst at Daxue Consulting, a Beijing-based advisory serving cosmetics clients. "Also, Chinese consumers of cosmetics are quite sensitive to discounts and promotional activities, which can be opening keys to build brand awareness for domestic brands. Finally, selling on Chinese e-commerce platforms, as well as communicating on Chinese social media, is very specific and can request some offline relays that domestic brands can easily leverage."
Investment in production can, of course, help companies leverage a marketing shift. One Chinese brand, cosmetics and skin care specialist Zhejiang Proya Cosmetics, last year (2015) opened a shiny new German-kitted factory in Zhejiang to a delegation of officials from the Communist Party and the China Academy of Engineering (CAE). The company has spent a fortune on international branding agencies to help it target the mid-market segment. The CAE is interested in Proya's claims of success. It is the central research body behind a Chinese government blueprint, 'Made in China 2025', to upgrade Chinese industry. Modelled on Germany's 'Industry 4.0' plan, adopted in 2013, the Chinese government plan promotes intelligent manufacturing and using IT as well as the 'internet of things' or 'big data' to plug Chinese manufacturing companies into global innovation networks and thus make them more innovative.
Spending on advertising also seems to be a key strategy of ambitious local brands, among them the Pechoin skin care brand, made by the company of the same name, which has grown its appeal from stores in smaller cities and a sponsorship deal with a TV talent show. Pechoin also trades under the Chinese-language brand Bai Que Ling, which has used e-commerce to promote its new range of honey and aloe vera moisturising products for hair.
Other domestic brands include Kans, a skin care, cosmetics and men's grooming products range made by Shanghai Kans Cosmetics.
Chinese cosmetics companies have been raising funds to bankroll such expansion, and this has involved stock market listings. One of China's leading cosmetics ingredients companies, Guangzhou Baihua, has been listed on China's over-the-counter equities market, named the National Equities Exchange and Quotations (NEEQ, or New Third Board) since as far back as August 2014.
Another Chinese cosmetics company to list on the NEEQ (in 2014) is H and B Cosmetics Corporation Canton, a Guangzhou-based cosmetics manufacturer.
While such tapping of private finance can be useful, government support is also central to domestic companies' expansion. In Huzhou city, a cosmetics manufacturing hub in Zhejiang province, the local government is building a "world class cosmetics cluster" with tax breaks and subsidies on offer, according to Hu Jian Ming, General Manager of the Huzhou Cosmetics Investment Management Co.
China is also looking overseas for ideas – a study of the Japanese and South Korean cosmetics markets is currently being compiled by the China Association of Fragrance Flavour and Cosmetic Industries (CAFFCI), working with Shanghai Jahwa, which makes skin care, hair care, colour cosmetics and fragrance products, and Tianjin Yu Mei Jing, a hair care and skin care product manufacturer, for instance.
A CAFFCI statement notes: "The goal is to learn the secrets of marketing and production success from Japanese and Korean companies, and to see if we can implement these in China."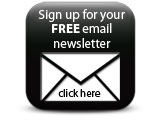 Shanghai Jahwa has been a hit with Chinese investors due to the relatively high margins delivered by the company, which is listed on the Shanghai stock market. Jahwa boasted profit margins of 31% in 2015.