Will China's tough new ad laws impact beauty?
China has updated its law to tackle misleading claims, particularly those online
Anyone who leafs through the morning papers in Beijing will realise that China's obsession with looking good has turned into a massive industry. Top selling morning papers such as the Beijing News, print pages of advertisements for breast enlargement, double eyelid treatment, skin treatments and hair growth products.
Beauty adverts routinely vie with real estate as the top advertising category in page terms in most Beijing newspapers – and they are still there, three months on from the enactment on 1 September of a tough new advertising law aimed at protecting consumers from false claims and misleading adverts. It is effectively an amendment of an earlier Advertising Law issued in 1994.
The new legislation brings in some interesting changes; under the new law advertisers are no longer allowed to use terms such as 'best', 'biggest' or 'China's leading'.
Don't believe the hype
Many in the cosmetics industry have been struggling to adapt and to understand the law. A PR executive at EverCare Company, one of China's largest chains of plastic surgery clinics, explains that adverts for 'China's firmest breasts' had to be pulled alongside an advert positioning the clinic as China's 'most successful' (nearest translation from Mandarin) provider of surgery to create double eyelids – an accepted mark of beauty in China. "We have had to struggle to understand the terms that are allowed and this is an inconvenience given we place a lot of advertising," says the executive.
"This law is the result of years of excessive use of fake advertising in China," says Thibaud André at Daxue Consulting, a Beijing-based research firm. Indeed, in January 2015 (even before the new law came into force), China's State Administration for Industry and Commerce (SAIC) announced it had dealt with 26,700 cases of false advertising, false propaganda and false representation in the previous year alone.
The number of false advertising cases has been growing in the past five years, according to André. But the government signalled it was losing patience this March when the Shanghai SAIC office slapped a Chinese Yuan Renminbi RMB6m fine (US$940,080) on Procter & Gamble for running a television advertisement showing a Taiwanese celebrity boasting that her shiny teeth were visibly whiter after just one day of using Crest toothpaste. The SAIC found that the alleged visual 'whitening' effect was down to computer editing and thus false advertising.
The amended legislation broadens the definition of 'false advertising' by expressly prohibiting both false and misleading advertising content. The new law also holds retailers accountable for false advertising and the law now explicitly covers online advertising, according to Huang Xinmin, Deputy Director General of the Department of Advertisement, Supervision and Management at the SAIC, which is overseeing the new legislation.
The new law is detailed enough to be hard to elude, says André: "Previously, there was only one sentence in the official text to define false advertisement. In the new advertising law, there are very detailed definitions and clear descriptions of what is considered as false advertisement. Also, the new law ensures that the firm doing fake advertising will be truly penalised, unlike the previous, softer law, which did not penalise 'negligence' or 'unclear statements'."
Speaking to a group of European business executives recently at the EU Chamber of Commerce in Beijing, Huang explained how telecoms firms, internet service providers and websites will now be obliged to remove advertisements that they know or should have known are illegal. Several cosmetics brands and retailers contacted – among them P&G – declined to comment. "We don't see any effect on our business [from the law]," says Sally Chen, spokeswoman for mainland China at Hong Kong-based health and beauty products retailer AS Watson, when questioned for this article. Yet, several consumers who spoke for this article at Watson's Beijing stores were happy to point out potential impacts of the new law. "There have been so many adverts for cream especially… suggesting that you can turn your skin white even if it's dark yellow or brown," notes Julia Zhu, a real estate vendor who spoke at the Watson's store in the Taikoo Li Sanlitun mall in downtown Beijing. Another consumer says she heard the new law was drafted to tackle the over-use of celebrity endorsements in adverts for personal care products. "I read a lot of articles lately saying celebrities now have to prove they use the product if they want to get money for advertising it," says Hu Yinan, a trainee investment banker in her early 20s.
Hu is largely correct. Under the new law, celebrity endorsers (for instance, Jackie Chan endorses several shampoo brands) will think twice before endorsing a product. "One major change to the amended law is that celebrities or other endorsers endorsing a product or service may be held liable if they know, or ought to know that the advertisement amounts to false advertising," Huang told the EU Chamber of Commerce. The law provides for a three-year ban on engaging endorsers who fall foul of the amended law, she added.
Holding the internet to account
The effect of the new law may be felt most keenly by China's booming online commerce sector. As early as 1 January 2015, the eBay-style Taobao.com posted a note for sellers titled 'Identification of information inconsistent with the reality and rules of punishment and implementation details'. That stated terms such as "highest, lowest, best, hottest etc" and "inconsistent advertising wordings" will not be tolerated on the website under the new law and will be "subject to appropriate legal processes".
New practices are likely to emerge to describe products sold online and the market share of key portals could be impacted. While Taobao was unable to comment for this article, a spokesperson for e-commerce major JD.com explained that promotional listings by individual vendors are very difficult to monitor.
While online shopping accounts for only 11% of retail sales in China (although online sales growth is outstripping conventional retail outlets) it has an outsize effect on consumer buying patterns and choices, explains Eric Li, Vice President of Shanghai-based Yiguo.com. "Consumers do research on the products on the online stores," says Li, who also points to intensive advertising on the messaging app WeChat and other popular Chinese web services.
With the online retailing sector growing a massive 49% year on year in 2014, advertisers have shifted their spending to China's top search engine, Baidu, online commerce portals such as Taobao, and social media outlets such as WeChat and Weibo.
The effect of China's tough new advertising law may be felt most keenly by China's e-commerce companies. Taobao.com has told its sellers not to use terms like 'highest', 'lowest', 'best' or 'hottest'
Potential pitfalls
Meanwhile, there is the potential of extra charges to pay for additional compliance with the advertising law and other new Chinese consumer protection legislation. Theoretically, it does not mean new costs. Indeed, registration requirements for advertising have shrunk under the new law, says André. "However, as the risk in case of illegal practices are much higher, we can expect a rise of staffing costs and a higher demand for professional agencies," he adds.
This could favour big brands with established quality systems, compared with smaller companies with lower product standards. That said, from recent form, China's central government likes to herald new laws with major fines for several key market players to scare the broader market into compliance.
However, as always with Chinese legislation, policing of the new law will be key. While the law will be overseen nationally by the SAIC, the regional offices of the SAIC will have much discretion over implementation. "I can't see the SAIC in a small city in Gansu province [one of China's poorer and more remote provinces] getting exercised about what might be a misleading beauty advertisement, especially if it's a local company," says the EverCare executive. But one key element of implementation is that under the new advertising law, any entity or individual may report suspected false advertising to a local office of the SAIC, which will be required to investigate.
The China Consumers' Association (CCA) and other consumer protection organisations are also empowered under the law to monitor false advertising and report instances to the SAIC. It remains unclear, however, if complaints will first have to go through the CCA, which – like the SAIC – is a state-run body. There appears to be a distinct chance of government interference, especially at a local level, over complaints.
Worryingly, meanwhile, competition among big brands for Chinese sales has blurred the line between advertising and reportage – in effect rendering the new advertising law impotent. Much of the material published as editorial copy in Chinese publications is in fact effectively advertorial, explains a Hong Kong-based marketing executive with a long history at international ad agencies in greater China servicing personal care brands. "Chinese journalists have come to expect payments and benefits like travel and hotels from brands who are launching products. The cost of advertising and marketing has gone up – so, too, the effective cost of doing publicity in mainland China… and this is because big multinational brands have been willing to pay," says the consultant, who now runs her own public relations agency. "The result is that Chinese journalists want RMB1,000 ($156.68) just to show up for a press conference, and if it's in another city, they want travel covered, a nice hotel and a gift."
Such is the money in the fight among brands to get into China that the country's media has abrogated its role as a source of impartial information for consumers. This may in fact be a deeper malaise that not even the new advertising law can address.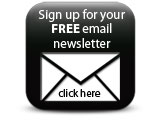 For more information on regulatory updates, visit the Cosmetics Business Regulatory Summit, 24-25 May, 2016.
Companies