Woman from 'racist' Dove campaign speaks out
In an opinion piece published by the Guardian, Lola Ogunyemi explains how she does not consider herself a victim of racism
Lola Ogunyemi has found herself at the heart of an advertising controversy
The woman that fronted the Dove campaign labelled 'racist' by social media users has given her point of view on the backlash.
In an exclusive opinion piece for The Guardian, titled I am the woman in the 'racist Dove ad'. I am not a victim, Lola Ogunyemi, a dancer from London, explains that the snapshots being circulated have been taken out of context.
She wrote: "I can see how the snapshots that are circulating the web have been misinterpreted, considering the fact that Dove has faced a backlash in the past for the exact same issue.
"There is a lack of trust here, and I feel the public was justified in their initial outrage. Having said that, I can also see that a lot has been left out."
Ogunyemi explained that she "jumped" on the chance to feature in the Dove campaign and described the filming experience as positive.
"I had an amazing time on set," she said. "All of the women in the shoot understood the concept and overarching objective – to use our differences to highlight the fact that all skin deserves gentleness."
The model also called out Dove for not defending its creative vision. Dove issued an apology on Twitter shortly after the outrage began to spiral.
It has since issued another explanation, which goes into more detail about the purpose of the campaign (below).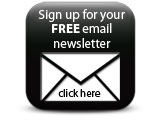 Over the weekend, Dove was accused of publishing a racist 3-second video clip, which showed Ogunyemi removing her t-shirt to reveal a white woman, who similarly transformed into an Asian woman.
Companies