Yves Rocher does summer
Yves Rocher will launch its new summer make-up collection in May.
Trio Regard
French cosmetics group Yves Rocher has announced its summer colour make-up collection, which will be available from May. It comprises eight skus, based around the key colour of royal blue. The range includes two 'trios': Trio Bronzeur, a three-shade powder bronzer which comes in a round compact (€9.95 for 15g), and Trio Regard, three-shade eyeshadow in smoky blue, bronze and gilded beige, presented in a square compact (€8.50). Also for the eyes is Crayon Regard, four jumbo eye crayons in shades of royal blue, Mediterranean blue, bronze and yellow (€5.50), as well as a gold mini mascara (€3.95).
For the nails, the summer collection offers Vernis à Ongles, pearlescent nail varnish in five shades – royal blue, pink, gold, bronze and yellow (€1.95) – and a craquelure nail colour in Mediterranean blue (€2.95). There is also a blush (€4.95), three lip glosses in bronze, pink and gold (€3.95) and an edt with citrus notes, created by perfumer Francis Kurkdjian (€16.95 for 75ml).
The packaging for the range is holiday-themed, featuring bright yellow acrylic compacts with transparent lids, yellow, bronze and red caps for the tube items and prints of turquoise trees and pink and blue tropical flowers throughout.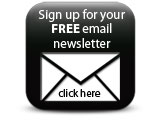 Yves Rocher sells via its own network of shops and its e-commerce site.
Companies