bareMinerals first for foundation
The make-up brand has introduced the bareSkin Pure Brightening Serum Foundation
Bare Escentuals cosmetic brand bareMinerals (Shiseido) has launched its first ever fluid foundation, bareSkin Pure Brightening Serum Foundation. The foundation contains no oil, silicone, water, parabens or fragrance.
"We don't believe in 'traditional' liquid foundation; we believe in giving women products with the finest quality ingredients of the highest integrity that don't compromise their skin," explained Leslie Blodgett, creator of bareMinerals. "We achieved something miraculous with bareSkin Foundation by eliminating ingredients that aren't actually needed in this type of format, illustrating the fundamental difference in the way we formulate products."
The formula includes jojoba-coated mineral pigments suspended in a coconut-derived serum base, as well as a blend of vitamin C and lilac plant stem cells. bareMinerals said the all-in-one tone-correcting mineral foundation and brightening serum was clinically proven to improve the appearance of dark spots. Suitable for all skin types and tones, the product is available in 20 shades and is packaged in shade-matched bottles.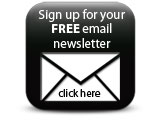 A targeted social media campaign, including a confessional-style video series, went live in April as a pre-launch teaser in the US, and additional social programmes including influencer meet-ups at various bareMinerals boutiques, will occur in May and September in the US to further drive social engagement, the company said. Global advertising and marketing initiatives will begin in September to coincide with the launch of the Pure Brightening Serum Foundation in key global markets in Europe and Asia.
Companies