in-cosmetics announces 2013 awards finalists
Shortlists 15 ingredients for Innovation Zone Best Ingredient Awards
Fifteen of the industry's most innovative ingredients have been shortlisted for the in-cosmetics Innovation Zone Best Ingredient Award 2013. Judged by a panel of experts including Claudie Willemin (President of Société Française de Cosmétologie), Dr Shuliang Zhang (Clinical Site Leader, Unilever Research & Development Shanghai), Dr Prithwiraj Maitra (Center of Excellence Leader: Cleansing, Hair and Colour Cosmetics at Johnson & Johnson) and Pfizer Consumer Healthcare's Senior R&D Scientist, Personal Care, Dr Angela Eppler, ingredients range from texturising agents to anti-ageing actives.
The finalists are:
• Myrti'lla (Berkem), a 100% plant origin ingredient, rich in polyphenols, which prevents redness, improves microcirculation and tones capillaries.
• Esculane (BiotechMarine), a natural marine-derived active designed to fight dandruff (both Ecocert and China compliant).
• Solaveil Sensation/Solaveil ST-100 (Croda Europe), which creates light and luxurious UV protection products thanks to a unique silane coating.
• Lipocire A SG (Gattefossé), which uses RSPO segragated palm and palm kernel oils and is the first texturising agent to be certified sustainable.
• MandarinClear (Ichimaru Pharcos), said to deliver an innovative approach to imparting skin luminosity.
• Neodermyl (Induchem), developed to reactivate collagen and elastin synthesis in skin.
• Sweetone (Laboratoires Expanscience), a concentrate of active molecules from Schizandra berries to act on imperfections.
• Juvefoxo (Lipotec), a peptide to decrease senescence and increase cell longevity and functionality by minimising the accumulation of DNA damage.
• Elix-IR (Lucas Meyer Cosmetics), the first botanical active designed to fight infrared induced skin ageing.
• Phytenso (also Lucas Meyer), a natural and soft hair relaxer.
• PhytoCellTec Symphytum (Mibelle Biochemistry), a stem cell extract from the comfrey plant produced in plant cell cultures.
• Sensiva PA 30 natural – by design (Schülke & Mayr), which combines the antimicrobial activity of two nature identical fragrance ingredients with the skin care properties of a naturally derived emollient.
• Apolluskin (Silab), an antipollution active ingredient, purified from dandelion.
• SymHair Force 1631 (Symrise AG), a natural anti-hair loss active from a sustainable source of microalgae.
• WorléeMicromer C70/61 & C70/63 (Worlée Chemie), two film forming polymers for use in water based nail polishes.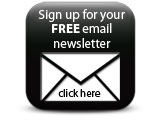 The Gold, Silver and Bronze awards will be presented to the winners at a ceremony held on 16 April from 18:00, during which the Lifetime Achievement Award and the Cosmetics & Toiletries R&D awards winners will also be announced.
Companies