in-focus – sustainable ingredients
The 2011 in-cosmetics in-focus feature will focus on sustainable ingredients. Jacques Sebag, director of Re-source! explains why it's high time
The 2011 in-cosmetics in-focus feature will focus on sustainable ingredients. Jacques Sebag, director of Re-source! explains why it's high time
Next March, the organisers behind in- cosmetics will be dedicating in-focus (sponsored in 2011 by Beraca) to sustainable beauty. Last year, 50% of visitors cited 'the green issue' as their primary interest, so it was a natural topic to choose.
There are new regulations under development that will profoundly change the process of innovation. But before embarking on these changes, it is important to define a few fundamental concepts and make the distinction between green and sustainable cosmetics.
Sustainable development goes way beyond organic and natural products or ethical sourcing. Following a United Nations report published in 1987, it is now commonly accepted that sustainable development refers to "a development that meets the needs of the present without compromising the ability of future generations to meet their own needs". Sustainability, therefore, calls for a global approach to development in economic, social and environmental terms.
Sustainabilitiy is clearly the backbone of the personal care industry. According to Unilever, it "helps people feel good, look good and get more out of life". L'Oréal says it is "fully committed to putting all its expertise and research resources to work for the well-being of men and women". Meanwhile Procter & Gamble provides "branded products and services of superior quality and value that improve the lives of the world's consumers, now and for generations to come". Because personal care ingredients concern our health, well-being and self-esteem, brands that are here to stay must exceed expectations.
Walk the walk
But the question is how do we translate these general principles into new ways of developing products and doing business? Working at the consumer level is often the most efficient driver to change the way we develop products, so that would seem like a sensible place to start.
In November 2007, the EU Parliament stressed the need "to raise public awareness of consumer products' total environmental costs" and called on the Commission and the Council to "propose measures for the provision of information on the energy consumed, and greenhouse gases emitted, during the manufacture and transport of products placed on sale within the EU".
In France the bill on the national commitment for the environment, also called Grenelle II, called for an experiment starting in July 2011 aimed at gradually informing consumers about the CO2 content of products as well as the consumption of natural resources or the impact on natural habitats of the different steps of their life cycle. Currently a special task force involving ADEME[1], AFNOR[2] and FEBEA[3] is actively working on determining the indicators that will be used as well as the methods to compute these. In addition, Colipa has made sustainability a priority and has a Strategic Project Team developing key principles regarding sustainability related communication to consumers. In years to come, sustainable development will need to be translated into hard data and communicated to consumers.
However, we are not completely there yet. The Eco-Label developed by the EU goes back to 1992. It is a voluntary scheme that recognised early on the importance of developing a multi-factor product appraisal system. It is delivered on the basis of studies that analyse the impact of the product on the environment throughout its life cycle. But to date Yves Rocher is the only major brand to launch a personal care product that carries the Eco Label (I Love my Planet Shampoo).
Developing a sustainable product while maintaining the same performance level and sensorial experience won't happen overnight. New ingredients and processes need to be designed and products need be assessed based on data that is, as yet, unavailable. Transversal agreements are yet to be reached on the indicators which should appear on consumer information and how to measure them. Indeed CO2 is not the only emission to consider; the impact on biodiversity is very difficult to quantify and there are different methods to evaluate the toxicity on water. More data and dossiers will be required from suppliers to elaborate on these.
But the most important revolution will be in the way product innovation is managed. Instead of solving problems vertically from ingredients to packaging through formulation and manufacturing, eco-design requires a horizontal approach. By getting the formulating chemist, packaging designer, marketer, head of production and distributor around the same table at the earliest stages of development it should be possible to create a 360° view of the product life cycle and its impact.
In the new world of eco-design, suppliers will no longer sell ingredients, but complete packages including studies and commitments which engage their customers in the long-term. The goal of in-focus at in-cosmetics 2011 will be to explore the challenges and key drivers of success in the development of sustainable cosmetics. Showcasing a range of eco-designed product prototypes, the feature will define the core principles of sustainable development in beauty. Hopefully we will illustrate how the personal care industry can have a positive impact on our future.
SPC and cosmeticsbusiness.com will be keeping you up to date with developments in the build up to in-focus at in-cosmetics. The show will take place from 29-31 March 2011, Halls 1-3 Fiera Milano, Milan, Italy. To register for free show entry, visit www.in-cosmetics.com. Follow in-cosmetics on Twitter at www.twitter.com/incosmetics or join the debate with industry experts at www.in-cosmetics.com/linkedin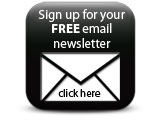 Footnote
1. French Agency for Environment and Energy Management
2. French National Organization for Standardization
3. French Beauty Federation
Companies