A.S. Watson Group reveals global and UK expansion strategy
A.S. Watson Group's Managing Director says the number of stores his company plans to open worldwide this year is equivalent to a large new retail chain
The A.S. Watson Group is continuing to expand its UK retail chains – Superdrug, The Perfume Shop and Savers.
The A.S. Watson Group will grow its retail presence worldwide in 2017 with 3.6 stores opening a day and 14,000 stores in total.
Managing Director Dominic Lai said the UK is a key market with 12 per cent of the company's overall revenue and added Europe as a whole is big business.
"In the UK, we don't just operate in retail. We've invested in the Northern Gas Network, waste water treatment and we also have a telecomms business."
The A.S. Watson Group reportly showed an interest in acquiring Europe's largest health and wellness retailer Holland & Barrett, last month. However, Holland & Barrett was sold to L1 Retail, and at the moment Lai said he is concentrating on his existing chains.
He explained: "We're already well connected but over the next few years we plan to expand on what we already have in the UK."
The group plans to open 75 to 80 stores across the UK with its three chains – Superdrug, The Perfume Shop and Savers with a focus on areas that are not currently represented.
Superdrug's Managing Director Peter Macnab pointed out his retailer alone plans to open another 25 stores.
He added: "We're under represented in London and retail parks across the UK so that's a focus for us."
The A.S. Watson Group is proud to have been at the forefront of embracing the ominchannel retail experience where customers can shop in-store and online.
The Group began investing in digital retail when the company noticed the social media and digital retail trend emerging a few years ago.
Lai revealed customers who shop both in-store and online spend 2.5 to 3 times more than those who just shop in store.
"We feel we're different from other retailers because we're always thinking ahead. Our capability has helped us to grow in all markets and we're taking a 360 approach."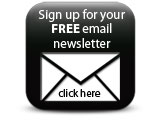 He added: "In 2011 to 2016 the group invested in a membership programme that has 124 million members. We've started the second phase of our investment into big data, automation and e-learning. Customers have a lot of choice so we always have to make sure we're the best."
Companies