A.S. Watson launches VIP programme to reward most loyal customers
The invitation-only membership aims to reward and retain top customers that spend with the company's stores
A.S. Watson is appealing to its 130 million loyal customers by launching a new global VIP programme.
The personalised invitation-only membership will give loyal customers exclusive invitations to product previews, members-only Zumba classes, family film days, early access to sales, promotions and bonus points.
The firm is offering this new programme to customers who, on average, spend eight times more than other customers annually.
Chief Operating Officer for A.S. Watson Malina Ngai said: "We appreciate our customers, no matter how much they spend in our stores, and we know they love to feel valued.
"Our existing loyalty programmes reward everyone with great offers but our VIP programmes thank our most loyal customers for shopping with us wit amazing benefits and even more tailored rewards."
The VIP programmes have already rolled out in a number of markets across Asia and Europe, and the parent company also plans to add a new VIP initiative to Superdrug's Health and Beautycard in October.
The company has also announced plans to build closer customer relationships through its new DataLab system.
This system hopes to bring customer relationship management (CRM) experts together to help better understand its consumers, in an effort to provide more personalised experiences for its VIP customers.
Malina added: "We're continuously investing into data technology and in doing so have launched DataLab, which not only helps us generate customer insights that are useful in enhancing retention and increase customer spending, but also enables the group to make smarter decisions, blending science, experience and intuition.
"With cutting-edge data technology, we are turning transactions to interaction and that is how we are staying connected with our customers."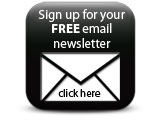 Companies