A sneak peek inside Sephora's new international head office
The cult beauty retailer has moved its Paris headquarters in a bid to place greater emphasis on employee education
(Image: Sephora)
Sephora has shared a sneak peek inside its new international headquarters.
This month the LVMH-owned retailer moved its HQ from Boulogne-Billancourt to Neuilly-sur-Seine – both on the western edge of Paris – to a 15,000 sqm space that is designed to place emphasis on staff training.
(Image: Sephora)
"Our new headquarters is an inspiring place for exchanges and sharing that's true to the inclusive spirit of Sephora," said Chris de Lapuente, CEO of Sephora and a member of the LVMH Executive Committee.
Retail staff will be invited to the space in a bid to sharpen their customer service, fragrance and make-up skills.
The new head office will also include a 'store 'lab', a retail innovation space that Sephora will use to test out in-store experiences before introducing the concept worldwide.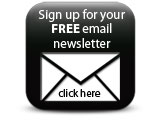 (Image: Sephora)
Companies