Analysis of the hydration distribution on skin/hair surface
As a complement to the classic hydration measurement using Corneometer, Dermscan has just get equipped with the Moisture Map MM100 in order to obtain an hydration mapping. Thanks to a capacity sensor, this device analyses the hydration distribution on skin / hair surface. The dry zones appear light while the humid zones are darker.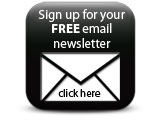 Besides a visual approach, the image processing software supplies hydration topographical measurements: profile, density, anisotropy index.
Companies