Are you 'Happy' to hear Pharrell Williams could be releasing a cosmetics line?
The singer song-writer joins a growing list of celebrities venturing into skin care and cosmetics
Getty Images
Ten time Grammy award-winning singer Pharrell Williams has filed a trademark for a new beauty brand – capitalising on the success of his last solo album Girl.
The 44-year-old filed a trademark for 'Girl by Pharrell Williams' and 'Pharrell Williams Girl' covering fragrances, skin, hair, tanning and personal care products.
It also covers cosmetics bags, clothing and jewellery.
However, it is not the first time the 'Happy' singer has ventured into cosmetics.
In 2014, Williams launched unisex fragrance – also called Girl – with Comme Des Garcons. Girl features base notes of vetiver, patchouli, cedar, and Australian sandalwood. The top notes include neroli, lavender, and white pepper.
Last year, he also partnered with Chanel to unveil its latest perfume Gabrielle Chanel.
The news follows a string of fellow celebrities appearing to venture into cosmetics, including tennis player Serena Williams, and reality TV stars Kourtney and Khloé Kardashian.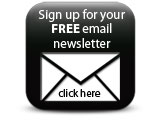 In recent years interest in celebrity fragrances has dwindled with sales falling by 22% last year.
Companies