Baralan Minerva bottles and jars
Minerva is the most popular range in the Baralan catalogue

Minerva range
The family of bottles and jars in glass – Minerva - is the most popular range in the Baralan catalogue
The classic cylindrical shape and the wide variety available, offers the market a complete package which can be used in many commodity categories (perfume, skin care and nail polish)
The bottles and jars are produced both in Light and Super weight version, this last characterised by an additional glass distribution at the base, which gives this packaging a prestigious look.
The cylindrical shape is easy to personalise through a variety of printing processes, which create a range of unique and exclusive packaging.
Furthermore for fragrances and skin care, a range of slim bottles have been created with a thinner, more elegant shape.
The glass bottles are available in capacities which range from 5 to 100ml and jars from 8 to 50ml.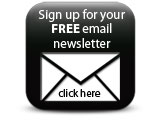 The Baralan catalogue offers a vast range of accessories to complete this package.
Featured Companies