Bastide bottles complete fragrance line in new discovery set
The set includes the brand's 7 scents in 2ml bottles
Image: via Instagram @bastideofficial
French beauty brand Bastide has bottled its full fragrance collection into a new discovery set.
The Les Sept Merveilles Fragrance Discovery Set (US$30) features the brand's seven edts in 2ml bottles, which are said to last one week, giving customers almost two months of fragrance.
Scents included in the range are the brand's Figure Amour, with notes of fig and violet; Neroli Lumière, a blend of white flowers and orange blossom; Rose Olivier, a rose scent with notes of peony and lychee; Ambre Maquis, a blend of sandalwood and patchouli; Verveine du Sud, a citrus scent with lemon and amber; 1958, an infusion of bergamot, mandarin and rosemary; and Nue Au Soleil, with notes of bergamot, mandarin and geranium.
Each of the fragrances are available to purchase individually in 100ml or 10ml bottles.
Bastide was founded in 2017 by beauty entrepreneur Frédéric Fekkai and his wife Shirin von Wulffen.
Fekkai established his eponymous company in 1996, developing and producing hair and body care products, but sold it in 2008, before buying it back ten years later.
Bastide also stocks products across skin and body care, as well as home fragrances.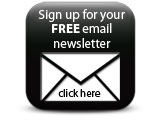 Companies