Beauty vloggers are top consumer influencers
85% trust YouTubers over any other source
A new survey has revealed that 85% of consumers trust YouTuber reviews over any other endorsement when it comes to beauty products.
BuzzMyVideos conducted a OnePoll survey of 500 UK consumers aged 16-45 earlier this year. It found that consumers are most likely to trust beauty vloggers over any other source, compared to 4% for radio and TV and 2% for magazines. Nearly half of all respondents looked to beauty videos to find out how to achieve at least once a week.
The survey also found that 98% of consumers have positive feelings towards beauty products reviewed in online videos with 73% likely to investigate a beauty product given a positive view and 75% more likely to purchase.
Most consumers choose to view beauty videos directly on YouTube (96%) followed by Facebook (25%) and all other publishing platforms sharing just 2% of the vote. Laptops (62.5%) and mobile devices (69%) were the most popular for watching the clips on.
Paola Marinone, Co-founder and CEO at BuzzMyVideos, said: "Beauty is a highly personal, emotive sector. Engagement and trust in products play a huge part in the purchasing decisions of consumers. Traditionally, this has been led by household name celebrities and models fronting huge ad campaigns. Today, there has been a shift in consumer behaviour, in particular in the beauty sector where trust and recommendation are crucial in the buying process."
Marinone added: "Public perception of online videos has evolved alongside a maturing market. Our online video barometer has revealed an incredible level of trust with YouTubers across many sectors but Beauty stood out as an area of particular strength. The credibility of YouTubers among consumers marks a clear cultural shift and one which beauty brands need to very quickly switch on to. As the Christmas season commences, those who have innovated in this area with creative strategies involving YouTubers will find themselves reaping huge rewards."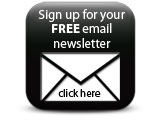 All time top ten beauty vloggers:
1.
Yuya
11,651,532 subscribers
2.
Bethany Mota
9,451,281 subscribers
3.
Zoella
9,214,162 subscribers
4.
Michelle Phan
8,013,399 subscribers
5.
CutiePieMarzia
5,850,976 subscribers
6.
Grav3yardgirl
5,808, 793 subscribers
7.
Rclbeauty101
4,314, 434 subscribers
8.
Ingrid Nilson
3,851, 872 subscribers
9.
MayBaby
3,765,333 subscribers
10.
Meredith Foster
3,726, 648 subscribers