Boots opens new beauty concept store to boost sales
The central London store stocks Urban Decay and Fenty Beauty, but also hosts a YouTube and Instagram studio
Boots has officially opened its new London concept store complete with YouTube studio and 300 beauty brands.
The 28,524 sqft site in Covent Garden – a prominent location for beauty labels in the UK capital – is the first of a string of stores to be given a makeover by the retailer.
After browsing hundreds of new brands stocked, shoppers can visit the Instagram zone to capture a selfie, or try to create their very own make-up tutorial in the YouTube studio.
Boots is also keen to push its green credentials by offering a range of sustainable health and beauty products, refillable hair care brands and CBD lines.
Earlier this week the Walgreens-owned retailer announced that it is phasing out plastic bags in favour of brown paper alternatives.
Currently 53 stores no longer use plastic bags, with all 2,485 locations to follow suit from early 2020.
Sebastian James, Managing Director at Boots, said: "Our new Covent Garden store starts a journey of reinventing Boots for the future.
"The store is full of exciting beauty brands, ideas for living well and services to help you get better.
"We will learn what people love and want from this shop, and this will help us shape a blueprint for our whole 2,500-store estate."
The new Covent Garden store was formerly home to a Marks & Spencer outlet that closed due to soaring business rates.
Earlier this year Boots announced that it could close up to 200 of its stores across the UK, as parent company Walgreens aims to cut US$1bn in costs.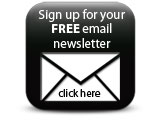 A review is said to take place over the next 12 to 18 months, which may put hundreds of jobs at risk.
Companies