Boots responds to "sexist pricing" accusations
Body Care | Regulatory | Retail
Own-brand products to be repriced following claims of sexism
Boots has responded to claims that its products are unfairly priced. A survey conducted by The Times had previously revealed that gendered consumer goods cost an average of 37% more in female versions.
A change.org petition called on the retailer to review its pricing structure in response, highlighting an eye cream priced at £9.99 for women and £7.29 for men as well as a pack of razors that cost £2.29 for eight in the female version and £1.49 for ten in the male version. Two weeks after its launch, the petition has gathered more than 42,000 signatures.
In a statement shared on its website the retailer said: "At Boots UK, we have never operated a pricing system that discriminates against women so we were surprised and disappointed to see recent examples in the press that did not reflect our own standards."
Boots said that the two examples cited were "exceptional cases" and were not indicative of a wider problem. It added that it would be taking action to "correct" the prices in store.
The retailer also said it would be taking action on the issue outside of its own products. "Following the review of Boots own brand ranges, we are speaking to our suppliers to ask them to conduct similar reviews of their brands however we cannot comment further on their pricing – that would be a matter for the brands themselves," it said in the statement.
Equality charity, The Fawcett Society, welcomed the news. Sam Smethers, Chief Executive, said: "It is welcome to see Boots change their sexist pricing practices in response to consumer pressure. This is just the start. We are also hearing from manufacturers who are making it clear that it is the retailers who are responsible for this sexist price discrimination. In other words, the claim that the price difference is because products marketed at women cost more to make is simply not holding up." Smethers added: "Women are being ripped off every single day and that has to change."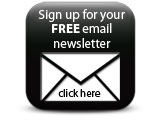 The newspaper investigation and subsequent petition followed a similar piece of research in New York. The "From Cradle to Cane: The Cost of Being a Female Consumer" study revealed that female consumers are charged more for products across the board, with personal care products having the most unequal prices.
Companies