Boots to launch in South Korea
Branded stores will open under franchise with partner Emart Company
High street retailer Boots will launch in South Korea next year stocking some of its popular own-brands including No7 and Soap & Glory.
The Walgreens Boots Alliance-owned chain will open under a franchise with Emart Company, a member of South Korea's top hypermarket retailer the Shinsegae Group.
Ornella Barra Co-Chief Operating Officer of Walgreens Boots Alliance, said: "South Korea is considered a leading market for skincare and cosmetics products in Asia today. We believe there is a significant opportunity to extend the reach of Boots own brands into this market and are thrilled to be doing so with Emart.
She added: "Emart is the pre-eminent retailer in South Korea and their strong experience as well as their marketing expertise gives us great confidence in the long-term potential of this partnership."
The first stores are expected to open doors before the end of the first half of 2017. Stores will be located in shopping malls, on high streets and inside outbound areas of Shinsegae department stores and Emart hypermarkets.
As well as some of Boots' own-brands, leading Korean brands will also be on sale, as well as 'exclusive to Boots' ranges.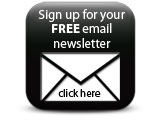 Gab-Soo, Lee, CEO of Emart Inc, said: "We are delighted to have the opportunity to introduce the Boots brand, and offer pharmacy care as well as acting as a beauty and healthcare destination by also offering a wide range of both Korean and Boots product brands."
Companies