Buxom appoints Shay Mitchell as Global Creative Brand Ambassador
The Shiseido-owned make-up brand says the actress and influencer embodies the "ideal #BuxomBabe"
Buxom Cosmetics, owned by Shiseido, has announced the appointment of Canadian actress and influencer Shay Mitchell as Global Creative Brand Ambassador.
The 31-year-old Pretty Little Liars star will feature in a campaign for the make-up brand's newest lip product launch in July.
"I've kept Buxom products in my make-up bag for years and I can't wait to share my love for the brand," said Mitchell.
"I'm obsessed with beauty and excited to help Buxom move into new make-up categories that I love and use everyday."
Mitchell will also promote the brand's products on her YouTube channel with tutorials and tap into her 29 million following on other social platforms.
Betty Kim-English, Senior Vice President Global Buxom, added: "Shay Mitchell is a trendsetter who never fails to make a bold fashion statement, confidently speak her mind, or share her passion for adventure—fully embodying everything BUXOM stands for as a brand.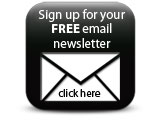 "We are thrilled to have a unique partnership with Shay, who we plan to partner with closely to help grow Buxom globally, build brand awareness, and attract new customers."
Companies