CEW announces 2014 Achiever Award winners
This year's CEW 2014 Achiever Awards were announced on 20 November at the Jumeirah Carlton Hotel, London.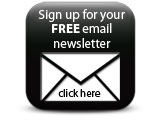 The Lifetime Achiever Award went to Suzy Menkes, who famously was appointed Fashion Editor of the London Evening Standard at 24 years old. The Special Industry Award went to Michael Ward, Managing Director of Harrods. Meanwhile, the Members Achiever Award went to Mia Collins, Divisional Merchandise Manager for Beauty at Harrods. Finally, the Digital Achiever Award was presented to Claire Vero, founder of Aurelia Probiotic Skincare.
Companies