CP Kelco offers nature-based rheology modifiers
With texturants from CP Kelco, you can tailor flow, spreadabilty and skin feel to suit your needs
Consumers use beauty and personal care products for a variety of effects and promises. However, if the product is not stable or aesthetically pleasing, they may not repurchase. The choice of rheology modifier is vital to the appearance, stability and sensory attributes.
With nature-based texturants from CP Kelco, you can tailor the flow, spreadabilty and skin feel to suit your needs. They are compatible with most personal care ingredients and provide a consumer-appealing rheology to a wide range of beauty and personal care products.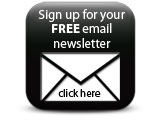 Visit us at Suppliers Day, May 14-15 2013 - Booth 422.
Companies