Clinique 'Fresh Pressed' campaign survives ASA Ruling
The issue, reported by Fushi Wellbeing, argued the brand's 'Fresh Pressed' advertising online was misleading given the vitamin C ingredients are chemically derived
Estée Lauder Companies-owned brand Clinique has survived an ASA ruling against its Fresh Pressed campaign online.
Skin care brand Fushi Wellbeing, argued that Clinique's Fresh Pressed collection - which uses ingredients that are chemically derived - could mislead consumers into believing the range is made from freshly pressed fruit or natural ingredients.
The text on the brand's site read: "Fresh means power. Clinique Fresh Pressed harnesses the full power of pure, fresh Vitamin C to brighten, even, retexture - an deliver remarkable de-ageing results in just 7 days."
However, Clinique responded that the products' name is a reference to its packaging, which holds the pure vitamin C product until the consumer uses it and not referring to the source of its ingredients.
The text was accompanied by diagrams of how to use the products and 'press' them to deposit the formula.
The ASA ruled in Clinique's favour and noted that consumers would interpret this to mean that the product contained fresh vitamin C, rather than any specific natural ingredient, nor did the advert claim the product was natural.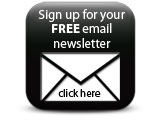 Find out more about the range via the link here.
Companies