---
"Brands should encourage beauty fasting, by identifying strategies that will benefit consumers looking to cut back on consumption" - Jessica Smith, Senior Creative Researcher, The Future Laboratory
---
"As consumers fight a backlash against peak purchasing they are drawn to the brands that are forging new industry paradigms," says Smith. "It is time to engage with no-buy, no-plastic and no-waste futures.
"Brands should encourage beauty fasting, by identifying strategies that will benefit consumers looking to cut back on consumption, from using the skin's natural ability to rejuvenate as the starting point for future skin care products to waterless and wash-less hair care alternatives."
Fundamentally, brands need to adhere to the idea of 'reduce, reuse, recycle' in order to support consumers as they buy more mindfully, advises Nick Vaus, Partner at branding design agency Free The Birds.
"Reduction might be the number of products in any range or regime. A declutter as it were, focusing in on a brand's hero products that really work, rather than adding to the noise with more and more brand extensions."
Multifunctional products, removing unnecessary packaging, refillability and bring-back loyalty-based recycling schemes are further ways for brands to help consumers tread more lightly on the planet, while making their lives simpler and easier, adds Vaus.
---
The business that wins in 2020 keeps it simple in every way. This will evolve to encompass all aspects of beauty products, not just the ingredient listing. Product mix, access to information and supply chain will all follow suit and pare back in order to meet the demands of an informed consumer.Mintel's Global Beauty and Personal Care Trends 2030 report
Use consumer data from your distribution partners to filter your innovation ideas and identify dominant white space. Use this to create fewer but more effective insight-led products that match what customers are truly searching for.Jessica Smith, Senior Creative Researcher, The Future Laboratory
---
Top, &nbspThe conscious beauty diet, &nbspImpactful beauty, &nbspThe Gen Z influence, &nbspPreparing for 2030, &nbspCountry highlights, &nbspOutlook
Trend #2: Bioengineered ingredients
Fear over chemicals and what they do to the skin, body and the environment has fuelled one of beauty's biggest influences over the past two decades – the natural movement. As consumers switched to 'green' or organic alternatives, natural and engineered were at opposite poles.
But the boundaries are now blurring due to two reasons: consumers are realising that natural does not necessarily mean better or more environmentally friendly, and new materials are emerging that straddle the line between natural and engineered.
Forecasters believe this development will further evolve in 2020 and beyond. "There is a growing realisation among beauty consumers that natural is not necessarily the gold standard in the beauty industry," says Emily Safian- Demers, Trends Analyst at Wunderman Thompson Intelligence.
The EU and FDA still have no legal definition of natural for beauty products, which means that brands can greenwash or tout natural ingredients with little regulation or oversight.
This has resulted in consumers closely scrutinising ingredient lists and questioning products that claim to be 'green' or 'clean', while at the same time prioritising product performance.
The rise in beauty consumers looking for products, services and brands that can deliver targeted information about their individual skin condition and health illustrates this, and the developments in this area are plentiful.
Examples include L'Oréal x uBiome's microbiome sampling kit, My Skin Track pH by La Roche-Posay, Neutrogena Skin360, Olay Skin Advisor, Atolla and Optune.
With consumers becoming increasingly discerning, and turning a keen eye to ingredient quality and efficacy, Safian-Demers says that: "simply labeling a product as natural is no longer going to cut it."
Elevating natural beauty
At the same time, the idea that natural is synonymous with environmentally friendly is being dispelled, says Jessica Smith, Senior Creative Researcher at The Future Laboratory: "While plant-based products may be biodegradable, harvesting them is leading to widespread deforestation."
Wunderman Thompson Intelligence's Beauty Tech Futures report points out that garden-fresh ingredients and low-fi production are no longer the only preferences in the natural category, as bioengineered components start to be used in beauty products.
"Increasingly, biocompatible lab-grown alternatives are being aligned with organic and sustainable solutions for the natural beauty enthusiast," says the report.
---
"Engineered' and 'natural' are no longer antonymous in the beauty industry; rather, bioengineering is being used to optimise natural ingredients" - Emily Safian-Demers, Trends Analyst, Wunderman Thompson Intelligence
---
"Engineered and natural are no longer antonymous in the beauty industry; rather, bioengineering is being used to optimise natural ingredients," adds Safian-Demers.
"New brands are coming to market that leverage scientific and engineered approaches to take the best of what nature has to offer and elevate it for beauty consumers."
Skin care brand One Ocean Beauty, for example, uses biotechnology to replicate marine- derived ingredients, such as micro-organisms, seaweed, kelp and algae in a laboratory, which enables them to continue to thrive in their natural habitat.
But the use of biofermentation also enables the company to isolate specific benefits, such as the protective factors of wakame from the Sea of Japan.
And Icelandic brand Bioeffect, which was created when it bioengineered a plant-based replica of epidermal growth factor (EGF) in greenhouse-grown barley, has a range of award-winning anti-ageing skin care products including its best selling EGF Serum, and a recently launched Imprinting Hydrogel Mask designed to enhance the effects of the serum.
A further example is Eighteen B, a brand from US biotech company Bolt Threads that launched in March 2019 with two skin care products. Revitalizing Hydrogel Moisturizer and Hydrate + Restore Rich Cream are created with the brand's proprietary B-silk protein, which is engineered by fermenting yeast, water, sugar and salt to produce a natural silk-like substance.
Natural silk proteins used in skin care products are typically hydrolysed, which reduces their unique properties and inherent benefits, while the company's B-silk protein has an intact structure that enables it to work more efficiently, for better results.
Lindsay Wray, Chief Scientific Officer at Eighteen B, tells Cosmetics Business: "The ability to make naturally inspired materials using microbes overcomes many of the drawbacks of synthesised materials and materials extracted from nature.
"Biotechnology processes are scalable, repeatable and sustainable. For me, the most exciting aspect of biotechnology is that it offers the ability to make a vast variety of materials that we could not make any way else, for example spider silk. It is an incredibly versatile technology that can target so many functionalities that the beauty industry is looking for."
Another interesting innovation this year was the launch of the first biodesigned human collagen ingredient created for skin care formulations. HumaColl21 from US-based Geltor is a commercial human Type 21 collagen selected for its maximum biocompatibility with human skin cells.
Geltor co-founder and CEO, Alex Lorestani says "HumaColl21 opens the door to not only better results, but a better overall process that can safely be used across beauty, the food and beverage industry, and beyond."
A perfect blend?
"The idea that natural beauty and science cannot go hand in hand is being challenged by brands that are optimising naturally derived ingredients both for efficacy and for sustainability reasons," says Jessica Smith, Senior Creative Researcher of The Future Laboratory.
So how will this trend evolve further in 2020? Safian-Demers says: "We can expect to see more brands and products that integrate science and technology to offer unprecedented insight into consumers' natural skin health and unique biological make-up."
---
As advances in genetic modifications are becoming more accessible and palatable to consumers, bioengineering is coming to the fore as the newest luxury in the beauty industry.Emma Chiu, Global Director, Wunderman Thompson Intelligence
In 2020, expect to see further innovations in bioengineered ingredients, with brands capitalising on the technology and claiming both a more sustainable and efficacious positioning.
---
Top, &nbspThe conscious beauty diet, &nbspBioengineering, &nbspThe Gen Z influence, &nbspPreparing for 2030, &nbspCountry highlights, &nbspOutlook
Trend #3: Impactful beauty
Zero-waste beauty was a key trend in 2019, but in 2020 brands will be expected to go beyond reducing environmental harm and contribute positively, with products that enable consumers to feel good about buying them. Zero impact is not enough; brands will need to add value through a driving purpose.
Emily Safian-Demers, Trends Analyst at Wunderman Thompson Intelligence, explains: "Modern consumers are increasingly conscious of the impact of their spending power.
More and more, consumers are purchasing for ethics and values over brand heritage or prestige. In the age of the ethical consumer, brands are finding that status and branding no longer hold as much sway as purpose and principles."
The many brands who have made pledges to reduce environmental harm, either by rethinking their packaging or production processes, are to be applauded, and Safian-Demers notes that these pledges have to an extent, sufficed to capture consumers' trust.
But she adds that, "moving forward consumers will increasingly demand real, tangible change from brands."
And a wave of pioneering indie brands that are brimming with purpose are already setting the standard. "Brands like The Soap Co, Beauty Kitchen, LOLI Beauty, Sana Jardin and BYBI that tackle environmental and social issues and deliver great product, are capturing both headlines and market share," says Nick Vaus, Partner of Free The Birds.
"Kantar Millward Brown's latest BrandZ survey looking at 87 brands between 2006 and 2017 found that the top third (High Purpose brands) grew nearly three times more over that period than the bottom third (Low Purpose brands)."
Social sustainability
Nashville, US-based Thistle Farms is a social enterprise that helps women survivors recover from trafficking, prostitution and addiction by providing them with a residential program that provides job training at the company, as well as medical care, therapy and free housing.
The women of Thistle Farms make a range of bath and body care products, including Exfoliating Body Scrub and Nourishing Body Butter, that fund their employment. In 2018, Thistle Farms Social Enterprises sold over $3.3m in revenue, a 44% increase over the previous fiscal year, according to Giving Matters.
Val Holden, Senior Director of Marketing at Thistle Farms, tells Cosmetics Business: "Consumers in general are expecting organisations to be socially responsible. This is a beautiful trend that is elevating the visibility of corporate social responsibility to an expectation, rather than the exception."
Positive packaging
Packaging that contributes positively to the environment is also being explored by brands. BYBI's bio-plastic tubes are not only carbon-neutral but the sugarcane actually takes in more CO2 than is produced when manufacturing the tubes.
And luxury skin care and fragrance brand Haeckels' 'biocontributing' mycelium and seed paper packaging can be planted in the garden to add nutrients as it biodegrades and brings new plant live when the seeds germinate.
Haeckels founder Dom Bridges says: "If shopping as a concept is to continue it must on all levels create at least no waste, but in order to create true sustainability, every product we make needs to contribute back to the ecosystem.
"Consumption is vandalism but if consumption contributed to our ecosystem and also aided planet health then the whole game would change."
---
"In order to create true sustainability, every product we make needs to contribute back to the ecosystem" - Dom Bridges, founder, Haeckels
---
Forward-thinking formulas
The use of ingredients from waste by-products is also developing further, with more beauty brands exploring how to repurpose usually discarded food waste into sustainable products.
Jessica Smith, Senior Creative Researcher at The Future Laboratory, says "What began with the simple idea of incorporating coffee grounds into facial scrubs is evolving into a new era in which brands are demonstrating how shortening the supply chain can create more desirable goods."
Dr. Craft, a hair care brand developed by University of Leeds scientists Dr Richard Blackburn and Professor Chris Rayner, uses the pigments from blackcurrant skin waste – which contain high concentrations of antocyanins, a vascular pigment that can dye hair red, purple or blue – leftover from the manufacture of fruit juice beverage Ribena.
Dr. Craft's Natural Purple Berry Brightening Serum actively neutralises yellow and brassy tones in blonde, silver and grey hair.
Smith notes that Naif, a skin care brand for babies and children, has joined forces with the Dutch companies Waternet and AquaMinerals to transform calcite residue from Amsterdam's drinking water into a beauty product, replacing microbeads in its facial scrub with granular calcite.
The granules are simply re-filtered back into the water system, which means – unlike microplastics – they are circular in nature.
---
Source: Do Something Strategic
---
As more young consumers gain spending power, Vaus believes the shift towards purposeful beauty will only become more pronounced. "A recent survey of 13-25 year-olds by Do Something Strategic found that 77% of respondents have purchased products solely because they support the brand's values. And roughly two out of five of them do this regularly.
"Beauty in 2020 simply requires brands to stand for something way beyond delivering a great product," says Vaus.
"It can't just be recyclable packaging or choosing sustainable ingredients that don't damage the rainforests or support women to escape from poverty, they will have to do something on every front, in a meaningful way that's congruent to the brand. And they have to be able to explain and communicate it through every brand activation, without green or wokewashing."
---
By using ingredients, packaging and manufacturing processes to contribute positively to the planet, brands can help consumers to feel good about their purchases.
Consumers are also being drawn to brands that make a positive impact through their commitment to social causes. Brands should ensure that these align well with their brand purpose.
---
Top, &nbspThe conscious beauty diet, &nbspBioengineering, &nbspImpactful beauty, &nbspPreparing for 2030, &nbspCountry highlights, &nbspOutlook
Trend #4: The Gen Z influence
Image: Fluff Casual Cosmetics
From baby boomers to millennials, every generation has brought challenges and opportunities for brands, but with Generation Z – those born between 1995 and 2010 – things are different.
According to Business Insider, Gen Z will soon become the most pivotal generation to the future of retail. And it's not just the fact that one in three people on the planet is now a Gen Zer. Nor is it because of their spending power, which is already estimated at $143bn in the US alone.
It is the impact that their worldview, and their view of themselves, will have on brands that wish to stay relevant in the years ahead.
They will change not only how brands speak to and connect with consumers, they will require them to play a new kind of role in their lives. Gen Z are the first digital-native generation, the most diverse and tolerant generation, and are confident in their self-expression: the emphasis is overwhelmingly on 'being yourself'.
And this is where the beauty industry has not only a major opportunity, but a necessary one, for brands to survive in the future.
"Using the right language, and being inclusive – this is not going to go away," says Sarah Jindal, Senior Global Beauty and Personal Care Analyst at Mintel.
"Brands need to create safe environments for people to express themselves and be themselves in the way that they want to. We're so used to brands having a message they share, but we are seeing new brands becoming more open and keeping things flexible for consumers."
Express yourself
An example is Fluff Casual Cosmetics, a lifestyle brand targeted at the Gen Z consumer that offers a limited mix of hyper-relevant products (see Brand Spotlight, below), while art-inspired lipstick brand Ainsel (which means 'myself') describes its products as 'commodities turned into statements of self-expression'. These brands reject the idea of striving for 'perfection'.
Mintel's 'Identity Traders' trend in its Global Beauty and Personal Care Trends 2030 report further explains this idea: "Consumers want to align with lifestyle brands based on their interests, but they don't want to lose their identity in the process.
"They want the flexibility to pick and choose what works for them, defining their own individual 'cult culture'. Successful lifestyle brands don't just compile demographic data into a user persona and churn out content, they dissect every aspect of their audience until they know what makes them tick."
Over the next ten years, consumers will expect brands to support them in their multiple physical and digital identities: they will not want beauty brands to tell them what they should look like, but rather invite them into a community with like-minded people, to spaces where they feel they can belong and find a sense of direction and purpose.
According to Ikea's Life at Home 2018 report, as many as one in three people say that they feel more at home in places other than the space they live in, and Jindal notes that brands have an opportunity to create 'third places' – spaces where people can socialise, experience new things, and connect.
Jo Malone's Blossom Daze fragrance exhibition this year provided an immersive and interactive experience that enabled consumers to experience each scent for themselves in four themed scent booths and take part in a range of workshops.
And Chanel's Coco Game Centers, which opened in Tokyo, Shanghai, Singapore, Seoul and Hong Kong last year, provided a playful space for both gamers and beauty fans to experience customised arcade games based around the brand's latest collection of lip and nail colours.
Image: via Instagram @willamazing
"More brands are hosting events and creating immersive experiences that people can go to explore and discover and we are seeing a sense of community being created as it brings together people who enjoy the brand. The brand then becomes a social catalyst to bring like-minded people together," says Jindal.
Curious and boundary-pushing Gen Z consumers will seek out social interactions and experiences in a virtual realm too, says WGSN's Gen Z: Building New Beauty report.
"Brands should partner with avatar influencers and invest in creative AI programmes to resonate with shifting consumer mindsets," it says, noting that avatar brand marketing is becoming part of the mainstream. For example, Japanese brand SK-II's new ambassador is an AI avatar called YUMI.
Digital physical blur
---
"Generation Z relate to brands and products in a very different way and brands need to capitalise on that" - Sarah Jindal, Senior Global Beauty and Personal Care Analyst, Mintel
---
Blurring the physical and digital realms are interactive experiences like those found in CoverGirl's flagship store in New York's Times Square. Consumers can ask Google AI greeter 'Olivia' for beauty advice and virtually try on make-up at its AR 'glam stations'.
"I think the blurred lines between physical and digital, avatar and real, are creating some fascinating territories," says Lucie Greene, founder of trend forecasting agency Light Years.
"We're seeing the idea of digital beauty products rise. Of multiple identities. Of gaming aesthetics. It's exciting as it's leading to a general question of what beauty is. For Gen Zs especially, cosmetics are being used as a performative form of creativity and self expression, not perfection."
"Generation Z relate to brands and products in a very different way and brands need to capitalise on that," says Jindal. Brands must now move beyond the basic level of providing product to assuming a role as enablers, 'supporting' identity and providing ways for consumers to seek out their tribes.
---
Beauty brands with a lifestyle affinity can create community – stimulating human conversation, support and interaction through marketing and outreach in places where people look to escape or find a sense of belonging.
ifestyle brands fully understand the experiences their consumers' desire. It will become the norm to offer customers a product and a lifestyle they crave, as well as the people, things and places that inspire them.Mintel's Global Beauty and Personal Care 2030 report
---
Top, &nbspThe conscious beauty diet, &nbspBioengineering, &nbspImpactful beauty, &nbspThe Gen Z influence, &nbspCountry highlights, &nbspOutlook
Trend #5: Preparing for 2030
In association with Mintel's Global Beauty and Personal Care Trends 2030 report
The next decade will be monumental for beauty and personal care, as the fourth industrial revolution mainstreams while consumer behaviour fluctuates widely and demographics become increasingly unreliable.
The way consumers choose, purchase and interact with products on a daily basis will significantly change due to advances in software, hardware, apps and augmented reality. In retail, VR and AR, paired with data and movement tracking, will be used to enhance consumer experience and product interaction.
Brands will use biometrics to assess consumers' preferences and provide valuable customisations, while neuromarketing will provide brands with more ways to measure potential success before a product or campaign hits the market, from detecting changes in emotional states to capturing the non-conscious aspects of a consumer's decision making.
Building trust
Sarah Jindal, Senior Global Analyst, Beauty and Personal Care at Mintel, tells Cosmetics Business: "As new technology and new ways to collect information come on board, it will create possibilities for interesting things to happen in a positive way, for example in the beauty space data can be instrumental in creating the right product for the right person.
"But it can also leave companies open to potential backlash if consumers think their data is not being used in the right way."
Trust will come under fire not only due to information shared, but also in response to the marketing tactics employed by brands. People will rely on their own instincts and be more informed than ever before when making product choices due to the research they carry out.
Brand transparency and an avoidance of misunderstanding around every aspect of their businesses and products, together with a responsible eco-ethical mission, will become critical, and this will propel the 'clean beauty' trend to evolve even further.
Yet consumers who want both organic and sustainably produced products will embrace lab-grown ingredients and their comfort with biotechnology will increase. An early example is seed-breeding company Equinom, which uses DNA sequencing and custom algorithms to improve nutrition and create better-functioning seeds.
As a result of these developments, and many more, the brand-consumer relationship will change irrevocably by 2030 as the consumer dictates what they want from beauty companies, and how they want to receive it.
To help brands to prepare for and profit from the changes that lie ahead, Mintel's beauty and personal care analysts have identified five areas in which brands can play in 2020.
1 Partner with tech companies
As responsive technology continues to hit the market, consumers constantly monitor their state of wellbeing. Brands are accessing that data in order to recommend the right products at the right time. Beauty players that partner with tech will stay ahead of the race and ensure their products remain front and centre.
Inspiration: French company Neviano's 'connected swimsuits' feature an integrated UV sensor that pairs with the wearer's smartphone. Taking into account the user's skin tone, it sends a Cream Alert function that alerts them when UV levels are high or more sunscreen is needed.
2 Facilitate consumers' waste-free routines
Consumers are moving to a more minimal approach, making investments in high-quality, high-performing products.
This leads to a less-is-more mindset, creating less waste, reusing and upcycling wherever possible. Businesses that help with waste-free routines by using upcycling and recycling concepts cement themselves in a strong, trusting relationship with target customers, who will look to brands for guidance and assistance.
Inspiration: UpCircle Beauty uses leftover natural ingredients including coffee grounds and brewed tea to formulate skin care products such as cleansers, scrubs, and soaps.
3 Embrace lab-grown as the 'new organic'
Beauty players need to leverage the growing trend of using engineered natural ingredients to satisfy consumer desire for safety, but also solve costly supply chain issues related to sustainability of natural materials.
Inspiration: Japanese wig-maker Aderans and biomaterial company Spiber are developing artificial hair made of 100% protein, that is similar to natural hair but can be permed and coloured and won't easily break. Conventional artificial hair is made from petrochemical fibers.
4 Leverage big data to drive NPD
The integration of personal data will allow brands to streamline their organisation, especially manufacturing and warehousing, driving down cost. By knowing what consumers want before they even place an order, brands can be more proactive and less wasteful.
Inspiration: Monthly subscription company ScentBird analysed its top-selling fragrances for both sexes and discovered an overlap of 13 specific notes. It used this to formulate four gender-fluid fragrances under the brand Confessions of a Rebel.
5 Take care with data usage
Looking at the ways consumers get information and use it within the beauty space affords brands a new approach in tracking and leveraging consumer data.
But it can also be risky in terms of ensuring you have the consent of consumers so it is critical that brands are transparent with consumers about this. Let them know how their data is being collected and what it is being used for, and asssure them that the usage of data offers them value. Give people control over what data is collected and how it can be used. The option to opt-in or opt-out will become more important for privacy.
Inspiration: L'Oréal's approach with La Roche- Posay's My Skin Track UV wearable sensor is interesting as the company is open about how it uses the data collected by the device.
It explains that the data will give the consumer personalised information to improve their healthy skin habits, while also providing the company with data to help them make better products and provide suitable recommendations.
---
Top, &nbspThe conscious beauty diet, &nbspBioengineering, &nbspImpactful beauty, &nbspThe Gen Z influence, &nbspPreparing for 2030, &nbspOutlook
Country highlights
Germany
As the demand for science-led efficacious skin care grows, German beauty – or 'G-beauty' – products are moving further into the global spotlight for their emphasis on transparency and results.
In Germany's market itself, which will be worth an estimated $20.5bn in 2020 (source: Euromonitor), prestige skin care grew faster than any other prestige category during the 12 months to October 2019, gaining 4% to €0.8bn according to The NPD Group.
The impact of German skin care brands on the international stage is clearly being felt too. Gabriella Beckwith, Senior Research Analyst at Euromonitor International, says: "German beauty brands increased in popularity in 2019, through their ability to meet efficacious needs through strong innovation tactics and science-backed formulations."
Celebrities and influencers have also been extolling their benefits. Dr Barbara Sturm counts the Kardashians and Bella Hadid as fans of her treatments, while Victoria Beckham, who is a fan of Dr Augustinus Bader's cult face and body skin care products, has incorporated Bader's TFC8 complex into her own debut skin care product.
According to Lucie Greene, founder of Light Years, these scientifically innovated brands appeal to a high-spending consumer who is seeking out skin care that produces visible results and is transparent about the research and ingredients that have gone into making them.
But it also reflects a wider development: a general push-back on the more 'out there' wellness trends which have also spilled into skin care and beauty. "There's almost a simplification, or 'norm coring' of beauty generally where people are looking for either recognised products, or ones that are putting rigor in to their promises," says Greene.
To take advantage of the rise of 'G-beauty' she believes that German brands should pay attention to what might have seen people turn away from the traditional or established beauty brands in the first place – aka a lack of creativity, storytelling, transparency, and constant innovation.
"There's a lot to be learned from direct to consumer and indie beauty brands in terms of the way they use social media, refreshing pithy copywriting, Instagrammable activations and converse with consumers," says Greene. "G-beauty has the opportunity to be future facing, robust, and exciting – applying these tools to telling their story."
UK
It has been a challenging year for UK beauty, which according to Kantar Worldpanel, lost over 600,000 shoppers. With poor performance across cosmetics, fragrance and even skin care, sales overall shrank by 2% year-on-year.
In prestige beauty, make-up, unsurprisingly, was the weakest link, declining by 6.7% according to The NPD Group as consumers moved towards a more natural look and multi-tasking products.
But there were pockets of growth, both from make-up products focused on adding glow and radiance to skin, and from acne and anti-ageing products that offer solution-based results that prevent and treat skin issues, rather than concealing them.
Niche brands like The Ordinary, Huda Beauty and Fenty also bucked the overall declining trend, achieving growth by attracting new shoppers, says Matt Maxwell, Consumer Insight Director at Kantar.
"They've accomplished this by disrupting the market and gaining new listings in high street stores like Boots, where Fenty had a high-profile launch this year. Other brands that have done well have promoted the 'natural' or 'scientific' nature of their ingredients, as well as educating shoppers on the benefits of multi-purpose products."
While there is a general trend for shoppers to turn away from larger brands, Maxwell says the standout exception has been No7, which returned to growth this year: "Its success has largely been thanks to its innovative anti-ageing franchise, Laboratories, pointing to ongoing consumer desire for anti-ageing products, even as the industry moves away from this term."
The brand launched two new booster serums this year after the successful launch of its first product, Line Correcting Booster Serum, in 2018.
---
"In 2020, brands should focus on improving their online offer to capture more shoppers" - Matt Maxwell, Consumer Insight Director, Kantar
---
"Looking ahead to 2020, brands should focus on improving their online offer to capture more shoppers and encourage more trips," says Maxwell. This is especially true of prestige beauty, for which online was the only channel in growth this year – up 7.8% according to NPD.
UK Account Manager Emma Fishwick comments: "While Brexit uncertainty continues and consumer confidence remains low, a consumer's passage to purchase is increasingly price and promotion driven and with that we expect online growth to continue (albeit at a slower rate than historically) as consumers look to find the best deal available."
Fiona Glen, Head of Projects at The Red Tree, says that retailers, and brands, must react to these challenges in the landscape. "Bricks-and-mortar stores need to give consumers more reasons to go there, and with every UK category being completely saturated, any new brand has to think about how they cut through and stand out."
US
The US beauty industry may be on track to clock up sales of $93.1bn in 2020, gaining 2%, but with major retailers and conglomerates such as Ulta, Coty and L'Oréal all missing earnings targets, caused by a drop off in colour cosmetics buying, the market has been showing signs of slowing alongside the rise of skin-first beauty.
Nevertheless, some interesting trends are popping up across the US that are set to shape future opportunities for brands. Light Years' Lucie Greene says: "I think the men's space is really interesting right now.
"There's a huge opportunity in diversity in men's personal and hair care. We're also seeing exciting brands like Asystem target men's wellness in sync with skin care holistically. It is taking a very empowering approach to men using skin care, and supplements as 'self care'," she says.
Greene notes that more men are spending on high end personal care and cosmetics, either expressive or more neutral cover-up perfectors like Tom Ford's men's cosmetics range, and these lines will continue to blur: "The way beauty is sold is recognising the fluidity in gender happening in the US right now."
Another space to watch is the influence of gaming – with its popularity to teenagers – in cosmetics trends. Greene says: "Many social media creatives and beauty innovators play with gaming aesthetics. Interestingly, a lot of the filters being used by teenagers now blur the lines with gaming visual culture, too."
---
With online sales growing, brands should make improvements to ensure they capture more shoppers, but also focus on their physical presence by capitalising on the growth of experiential retail.
We are seeing more and more emphasis on science and innovation. There's a renewed appreciation for scientifically innovated and proven products and brands that invest heavily in R&D to push the segment forward with new techniques.Lucie Greene, founder, Light Years
---
Top, &nbspThe conscious beauty diet, &nbspBioengineering, &nbspImpactful beauty, &nbspThe Gen Z influence, &nbspPreparing for 2030, &nbspCountry highlights
Outlook
Ethical and sustainable beauty will continue to dominate the industry in 2020 and brands will be required to display greater honesty and transparency. "Looking ahead to the new decade, brands will begin their shift away from misleading buzzwords and hyped ingredients towards a more sustainable industry that considers tomorrow's ecosystem," says Jessica Smith, Senior Creative Researcher at The Future Laboratory.
With 76% of consumers feeling misled by some beauty labels according to The Social Association, the lack of clarity around many terms and claims will require brands, and retailers, to define what it means to them. Clean, organic and natural beauty are prominent examples, but not the only ones.
Fiona Glen, Head of Projects at The Red Tree, says: "A lot of beauty brands are talking about being a 'sustainable brand' but the lack of regulations and standards around this makes it a complicated claim.
Which material is more sustainable than others? Glass is widely recycled, but it uses a lot of energy to make and transport it; is it better to be fully reyclable rather than made out of recycled components?
Is bamboo better than FSC cardboard? A lot of brands are using this to their advantage, but also being dishonest in this way." Glen says that brands must be honest, and put a stake in the ground: "Explain why you made these decisions and continually review them to see if different options could be better."
Brands have also been recently challenging the status quo around vegan claims in beauty. "Some brands take a more holistic view about how they interpret vegan ingredients, for example the inclusion of beeswax, which is naturally created as part of a bee's lifecycle and therefore would be detrimental if it was excluded completely," says Glen.
"Brands must interpret this for themselves and their consumers by taking a honest and transparent approach."
A brand that acts in this way is Swedish skin care and hair care brand Lernberger Stafsing, which is 'vegan friendly' and makes a conscious decision to include beeswax in support of pollinators.
But in addition to explaining their choice of ingredients and packaging, brands must go further. Operating in a global market that is flooded with thousands of new launches every year, yet within a context of rising conscious consumption, companies must justify their legitimacy.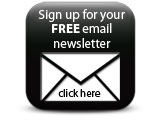 "Brands need to be defining their reason for existence, and why they are operating in such a saturated market," says Glen. For beauty brands in 2020, purpose will be paramount.
Featured Companies
See also