Croda introduces range of products at in-cosmetics, Asia
Meeting Asian consumer needs...
Sensitive Skin
Approximately 50% of women and 30% of men claim to have sensitive skin. To answer the need for ingredients catering to the 'Sensitive' segment, Croda developed 'CROMOLLIENT SCE', a globally approved multi-functional emollient that offers unique benefits and broad compatibility in that it is both 'hydroactive' and surfactant-friendly making it ideal for products like body washes, liquid soaps, facial cleansers and shampoos. This patented chemistry is also a proven irritation mitigator making it ideal for baby products and sensitive skin applications.
Anti-ageing
Anti-ageing is a huge trend in Asia and more consumers are turning to miracle creams, Botox and even surgeries to preserve their youthful looks. Croda looks to nature for inspiration to create 'HYDROSATIVUMTM P' which is a highly moisture retentive biopolymer derived from Pisum Sativum or 'pea', a superfood rich in essential amino acids which exhibits powerful moisturisation properties on the skin and hair. Hydrosativum P immerses the skin with moisture to improve firmness and elasticity which promotes younger looking skin.
What's more, Hydrosativum P is also effective for hair care as it is naturally substantive to a variety of hair types from different ethnicities, binding to moisture and hydrating hair at a wide range of humidities to prevent breakage. Besides moisturisation benefits, Hydrosativum P has additional anti-irritancy properties ideal for skin and scalp care.
Hair protection
Another new innovation derived from Pisum Sativum or 'pea' is 'CRODASONE P' which addresses the need for more hair protective products as more Asian consumers are using blow dryers and styling tools as part of their everyday routine. Crodasone P is an advanced copolymer offering proven protection against cuticle cracking caused by common hair styling practices such as blow-drying, combing and styling. Due to its complex polymeric structure, Crodasone P cross-links on drying to form a conditioning and protective network. Studies have shown that Crodasone P can reduce thermal cracking by 49% in an aqueous spritz and 38% in a conditioner system making it ideally suited to leave-on styling products and rinse-off applications.
Superior hair conditioning
Over 50% of consumers in Asia Pacific perceived their hair to be damaged and are looking for products to improve their hair health. 'CRODAZOQUAT MCC' has been developed to provide superior conditioning, improving the appearance, feel and manageability of hair of any ethnic origin. It is proven to be especially effective on damaged hair, particularly where the hair has been subjected to harsh styling processes. Crodazoquat MCC can be used as an alternative to TMS or TMC as it demonstrated performance advantages over both in many attributes. With 70% activity level, it also provides a competitive cost in use. With broad global regulatory acceptance, Crodazoquat MCC is the perfect choice for your next global conditioner.
Sensory Matters
Men's Grooming
In 2012, the Asia Pacific men's grooming market was valued at USD6.088m, up 8.4% from 2011, and this segment is projected to grow very strongly. Visit Croda's 'Feel' section of the sensory area to experience the desirable sensory of the eight men's formulations from our "SURVIVAL OF THE MODERN MAN" kit which have been designed especially for the Asian male consumers.
Colour Cosmetics
At the 'Colour' station in Croda's sensory area, visitors can experience the sensory of lipsticks made with 'OLEOCRAFT POLYMERS'. The Oleocraft polymers are a range of oil structuring polyamides that can create films on the skin, lip and eyelash, providing water and wear resistance in colour cosmetic and sun care applications. They are a group of low colour, low odour high performance thermoplastic solids, proven to form clear, thermo-reversible gels. The products cover a range of high to low polarity oils and can be used to create structures from eye-catching clear sticks and balms to sensorially-appealing sprayable gels and emulsions.
Controlled, Targeted Delivery
Visit Croda's 'Play' sensory area and have a play with 'VOLAREST FL', a truly unique polymer designed to enhance the consumer's experience of your brand. By providing benefits for both the consumer and formulator, Volarest FL delivers controlled, targeted delivery from sprayable emulsions, novel textures that excite the user and the weightless suspension of emollients and beads in low viscosity fluids. Create novel, elegant and visually-appealing cosmetics with Volarest FL.
Visit booth M30 to find out more about Croda's Blueprint for Beauty, the company's new product concept stories, and experience the 'Play', 'Colour' and 'Feel' sensory zones!
Contact
Phyllis Chua
Marketing Communications Manager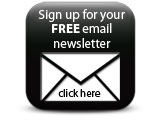 Croda Singapore
Mobile: +65 96355485
Email: Phyllis.chua@croda.com
Companies