Davisage's range of useful products to use at home
DVS Handie Bottle: eliminate germs, protect your hands
To help eliminate harmful bacteria and virus from this world, whilst protecting your hands and the hands of your loved ones, DAVISAGE HANDIE BOTTLE is a stylishly convenient bottle with both functions.
It has dual tubes, containing alcohol hand sanitiser on one side & luxury hand cream on the other side. It goes one step further to also protect your precious items such as rings and vitamins in the handy compartment, and it even has a mirror on the inner lid too.
It's unique to the market, with no other bottles having this 4-in-1 function. Its size is small and light enough to be placed in an average sized handbag, suitable for carrying around daily and taking onto flights.
Key Points:
To kill bacteria, germs and viruses, to protect hands, to prevent losing precious rings, stylish alternative to the mundane, wonderful for gifting.
STAY-AT-HOME TREATMENT: DVS Face X'cercise & Visager
Another well-being recommendation is DAVISAGE's Face X'cercise & Visager. We love their dual purposes products, achieving both healing and beautifying results.
You can spend minutes or hours on their Face X'cercise & Massage program, comprising of 28 exercise tutorials plus acupressure massage and lymphatic drainage massage tutorials for the face and neck.
The DVS Visager is their proprietary branded Face X'cercise tool, using state of the art Japanese technology to maximise the many benefits of their program, such as stimulating cellular renewal, boosting collagen regeneration and improving skin elasticity.
The titanium coated micro-current roller ball acts as a healing stone to soothe and stimulate acupressure points for natural healing, and rolls away toxins from our nymph nodes to restore youthful supple skin.
It's unique to the market with no other face exercise programs using a beauty tool (others commonly use hands to add resistance, which is unsanitary). It's the only program that conveniently incorporates all the exercise and massage videos into an LCD screen built into the package that comes with every DVS Visager.
Face X'cercise & Massage program has been perfected over the course of 8 years, with expert consultation from experienced professionals, including a head & trauma surgeon, doctors, anatomical specialists, acupuncturists, dermatologists and qualified beauty specialists.
It also has three award winning Luxury Peptide Serums, specially formulated to enhance penetration and overall effectiveness of the program.
Key Points: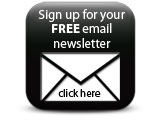 Healing, beautifying, detoxifying, exercise to stay healthy, scientific home treatment, all-in-one, wonderful for gifting.
Companies