Deciem launches Hylamide skin care range
Deciem has developed a range of skin care treatments that promise to deliver next-generation actives to every layer of the skin – Hylamide (£27-£30). SubQ Anti-Age Advanced Serum promises visible results in five days. Its formula includes advanced active ingredients such as copper lysinate/prolinate to promote collagen production; Nonapeptide-3 Retino-Complex for skin cell renewal; Matrixyl Synthe'6, an advanced anti-wrinkle peptide; Antarctic Mixed Algae Complex; and hyaluronic acid based complexes.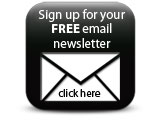 The range also includes SubQ Eyes Advanced Serum, which uses peptides, plant saccharides and active technologies to target symptoms of under-eye ageing, including lines, puffiness, dark circles, textural irregularities and hydration.
Companies