Design is tangible imagination
The design of a product has always been an important element to define the identity of a cosmetic brand
The design of a product has always been an important element to define the identity of a cosmetic brand. For this reason, packaging plays a key role to define its image making it attractive, unique, but, at the same time, functional and able to communicate the personality of a brand.
Baralan brings to the cosmetic world the style of Italian design conceived as synonymous of beauty and impeccable taste, offering a range of more than 1,600 standard products for skin care, make-up and fragrance.
Each packaging is the result of a balance between creativity and functionality, presenting to the market a wide choice in terms of shape, type, capacity and size.
Baralan thus reveals itself as "Design Ambassador" as it transforms its packaging into design objects that enhance and enrich the formulas they contain.
With a dedicated team of experts and professionals such as engineers and designers, Baralan always keeps pace with the latest trends: it is constantly looking for innovative solutions to meet the requests of the market, also designing and creating personalised and tailor-made products, which are capable of combining design and functionality with an excellent level of quality and service.
For Baralan, design has multiple features: it is expressed through the study of shapes and sizes, but also through the innovation of materials and of the accessories studied for different intended uses.
Linear and rounded shapes that express elegance and sophistication, are alternated with rectangular and squared shapes that give modernity and appeal to the product.
A visual appeal which comes also from the creative details of the finishes obtained through various decoration techniques and from the choice of colours that allow to switch from the delicate effect of frosting to solid colours, or from simple transparency to soft shades.
Aesthetics certainly give added value to the product and allow a cosmetic product to stand out and transfer the essence of beauty. Therefore, a cosmetic packaging is an item with a strong emotional content: architecture and design therefore play a fundamental role in the feelings one wants to transfer.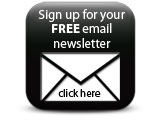 Baralan's packaging is the result of an out-of-the-box thinking characterised by an original, eye-catching and, at the same time, contemporary design. Design is tangible imagination that goes beyond the limits of creativity.
Featured Companies