Discover Kiss the Nature at Cosmopack Bologna 2019
Sponsored by GEKA
Pamper yourself and save the world at the same time - GEKA, one of the world's leading manufacturer of brushes, applicators and complete packaging systems for the cosmetics industry, will present its new collection "Kiss the Nature" at their booth D14/E13 in hall 15 at Cosmopack in Bolagna 2019.
Based on a beauty trend, which combines technology with a sense of wellbeing, it is wonderfully beautiful. Inspired by luxury and the power of the elements: timeless looks, that unite the full power of nature, are created.
Organic and powerful color nuances and fresh green tones are accentuated with delicate pearlescent and pastel shades for a pure style.
Organic surface structures; high-quality, sustainable and innovative materials; small aesthetic imperfections in the pattern and material - these define the designs from Kiss the Nature.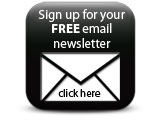 Latest brush developments and brand-new designs will be included. The packaging will be decorated by innovative laser technology - for an outstanding packaging appearance!
Featured Companies