Dixie poised to bring 'cannabis beauty' range to Australia
The US brand has teamed up with Cann Group to deliver its range if and when government legislation permits
Dixie Brands, a US company that produces health and beauty products containing cannabinoid extracts, is on track to enter the Australian and New Zealand markets in 2016, if and when legislation permits.
Alongside food, drinks and tinctures, Dixie Brands also produces its own range of cosmetics products including Bath Soak, Muscle Relief Lotion and Relief Balm.
The cosmetics products it produces are infused with THC – the main psychoactive constituent of cannabis. On the brand's website, it is explained that applying the products topically does not deliver any phsycoactive effects, but treats acute, localised pain. So far, Dixie Brands' products have only been available in the US; in Alaska, Colorado, Oregon and Washington, the use of both recreational and medicinal marijuana is legalised.
But now, the company has signed a deal with Australia's Cann Group Limited to bring its products to Australia and New Zealand early next year. Cann Group is said to have been working with Dixie Brands for the past two years on a strategy to bring Dixie branded products to Australia and New Zealand "when government legislation permits".
In Australia and New Zealand, medicinal and recreational use of cannabis is not yet legal, however, in October a number of medicinal cannabis reforms were put forward by the Australian Federal and State governments.
Tripp Keber, CEO of Dixie Brands, said: "With today's announcement, Dixie Brands Inc. makes history as the first US cannabis company to expand into Australia and New Zealand. Equally as important, it is historic for Dixie in that this is our first international expansion."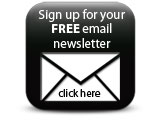 Dixie Brands and Cann Group intend to provide products subject to local government legislation. Initial beauty and skin care products are lined up for sale in early 2016, pending all approvals. In Australia and New Zealand, the cosmetics formulations will not contain THC, but will contain cannabinoid CBD, which is said to offer anti-ageing benefits.
Companies